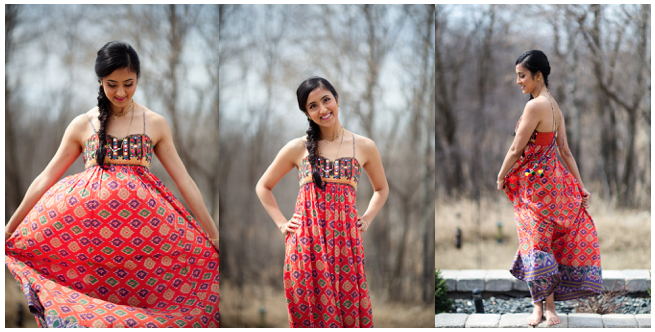 For the past several months, I've had this craving to share a different side of my life on the blog. My Indian side, which really isn't so much of a 'side of me' as it is a part of me that has been longing to be acknowledged. It's how I walk, it's how I talk, and – in its entirety, it's who I am.  I remember a time when I would come home, look in the mirror and ask myself, "why is my skin brown?" or, "how come my food smells funny?" At that age, I didn't understand or appreciate my Indian heritage. Admittedly, I hated it. I was young, and to me being different didn't translate to being beautiful; to me it meant I didn't fit in with the norm. I interpreted myself as being the odd-girl-out and therefore somehow less than my peers. But thankfully, my perspective on my heritage eventually changed.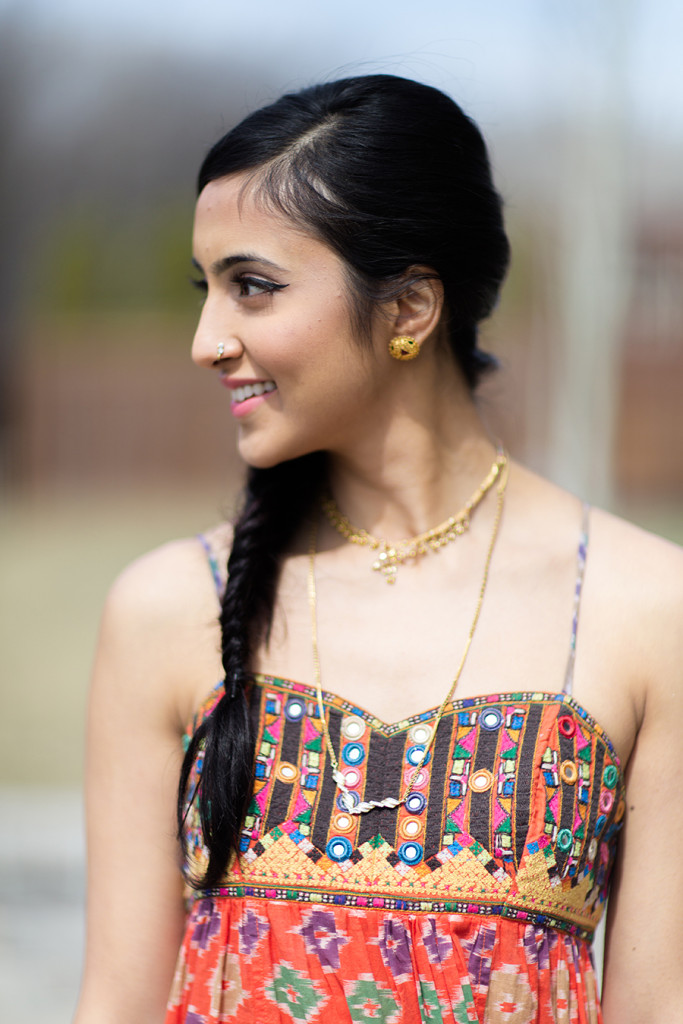 As I transitioned from childhood to my teenage years to now being a grown married woman, I have this deep desire to connect with what makes me Indian. A large part of that is what I eat and how I eat. I love looking into the mirror and seeing my nose ring sparkle, my long black hair is worn proudly, and on days I choose to wear a bindi, I sort through all my sachets to find the perfect one. Most of all, I love the opportunity to wear sentimental jewelry; like my mangal sutra, which symbolizes my marital status (you'll catch a glimpse of it in photos, it has dark black beads around the chain, it's kind of beautiful if I do say so myself!).
Okay, okay, moving forward…so what does this have to do with food and your life?
Alas, here is the idea: I want to share Indian and Indian fusion recipes in the way I grew up with them. Similar to the "Girls Night In" (GNI) series I hosted last year, I decided to host another GNI, Indian style! Guests included: Chantal of 'Nutty for Nutrition', Courtney Rae of 'The Fig Tree', Jennifer Ashley of 'Pretty Little Details', Sara of 'Soul Nutrition Consulting', Jessie of 'One + One Designs', and of course, my closest friend, Christine (who you've met before!), who's my nurse friend turned amazing food photographer.
Take a peek at the video below which was produced by SambaJoy Photo + Art. I hope you love it as much as I do! Stay tuned for recipe details on all of the amazing dishes we prepped and promptly demolished. We'll be starting with dessert first. Yes you read that right, I said wrote that for real. Dessert. First.
Namaste.
– With Love, Carrots and Cake,