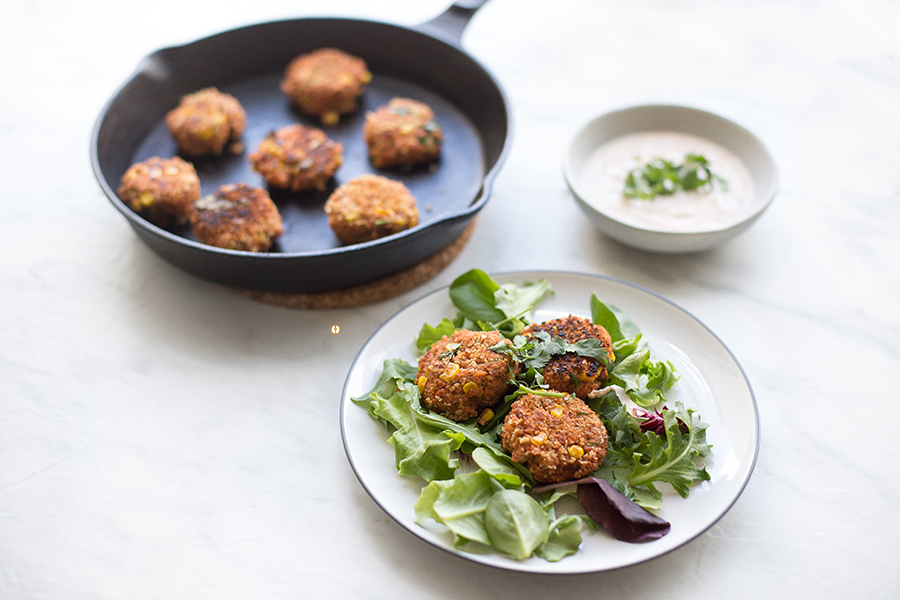 Hayyyyy friends. I've got another recipe to share with you today, this time, I wanted to focus on creating something that was budget friendly and easy to make. The result, tandoor spiced salmon cakes. The major protein in this recipe comes canned salmon which can typically range from $2.50 – $3.50 (Cdn) per can. A pretty sweet deal if you ask me!
In our home, I'm the only fish eater. The hubs has made it loud and clear that he's "allergic" (ahem, liar) to any form of seafood. Because of this, I tend not to splurge on seafood and often settle for canned varieties in single servings to help me meet my 2 servings of fish per week. Salmon also has a number of health benefits, here are only a few:
it's loaded with heart healthy omega-3 fatty acids
excellent source of calcium (from the bones)
it's also one of the few foods that offer up vitamin D
it's super anti-inflammatory and therefore helps to protect the health of all the tiny cells that make up your body
The inspiration for these salmon cakes came from the Food Network. I knew immediately I wanted to add an Indian flair to their version so I set out for some Patak's Tandoori Paste. This popular paste can be found at most grocery store retailers in the ethnic food aisle. A little bit of this paste goes a long way! I also added my favorite spices: garam masala, coriander and ground cumin.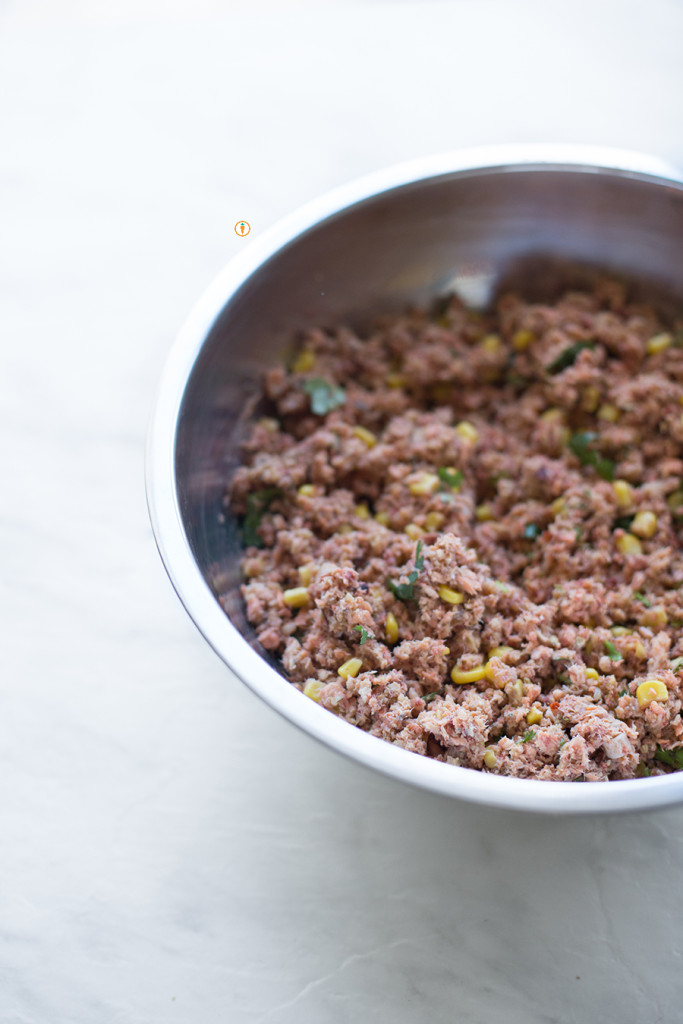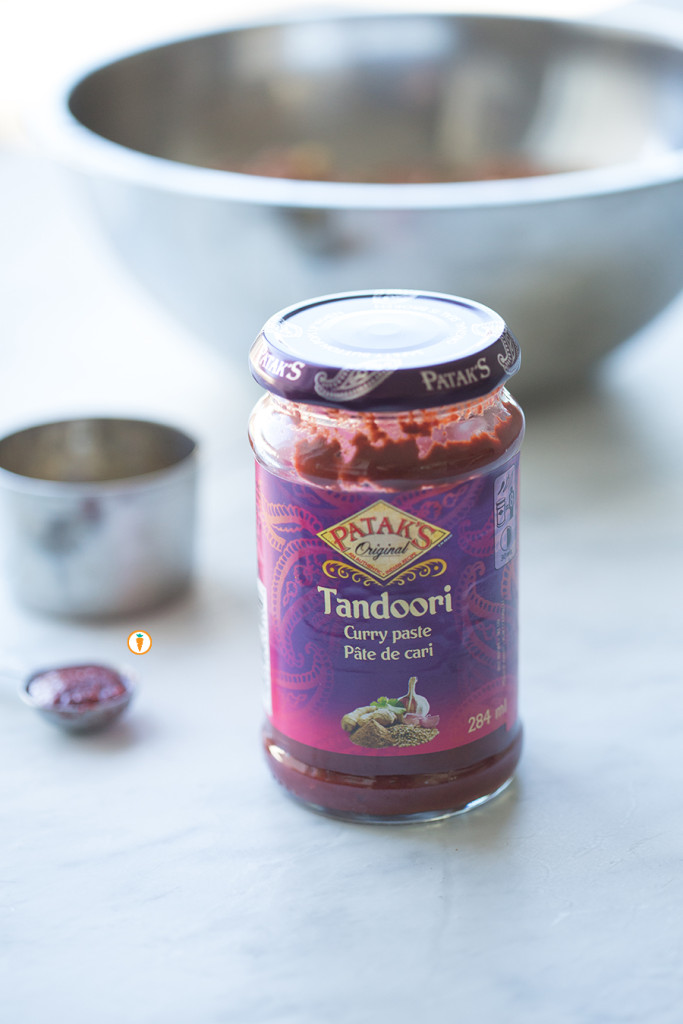 CAUTION: we learned a lot while developing this recipe. Keep these two pieces of advice in mind: 
DO NOT use the food processor, blender or beaters to create the mixture. Let me tell you, that's a recipe for an epic fail!
Make sure you thoroughly drain the liquid from the salmon cakes.
Tandoori Spiced Salmon Cakes
Ingredients
3 7.5 oz cans salmon, drained
1 cup frozen corn, thawed or canned corn
1 large egg
½ cup panko bread crumbs + ¼ cup panko bread crumbs in a shallow plate
2 Tbsp tandoori paste
¼ cup fresh cilantro, chopped
1 tsp ground cumin
1 tsp garam masala
1 tsp ground coriander
Pinch of ground black pepper
3 Tbsp extra-virgin olive oil
Instructions
Place all ingredients (first ten) into a bowl. Mix together using a fork until all ingredients are combined.
Shape into 2" or 3" patties and then press salmon cakes into the breadcrumbs, coating both sides well.
Heat the olive oil in a large oven-safe nonstick skillet or cast iron pan over medium heat. Add the salmon cakes and cook until golden brown, 3 to 4 minutes per side.
Transfer the skillet to the oven and bake until the cakes are heated through. About 5 - 8 minutes more.
Feel free to garnish your salmon cakes with some plain yogurt that has been spiced with salt, black pepper and some chilli powder. And of course, garnish with more fresh cilantro. These salmon cakes are great on a bed of greens, over a naan and I've also enjoyed gobbling it up solo.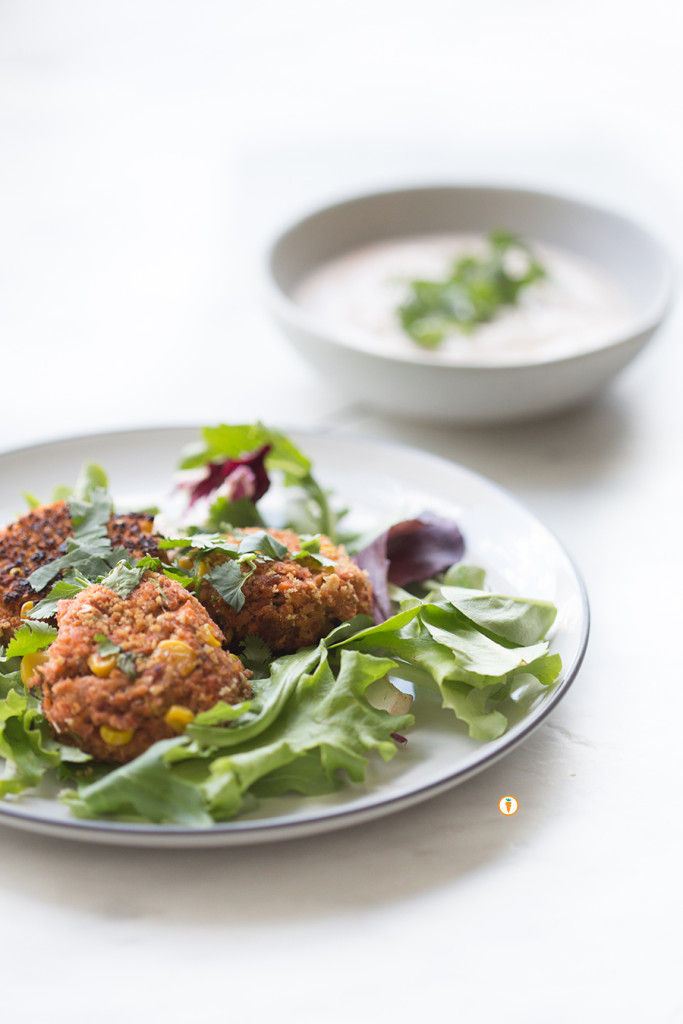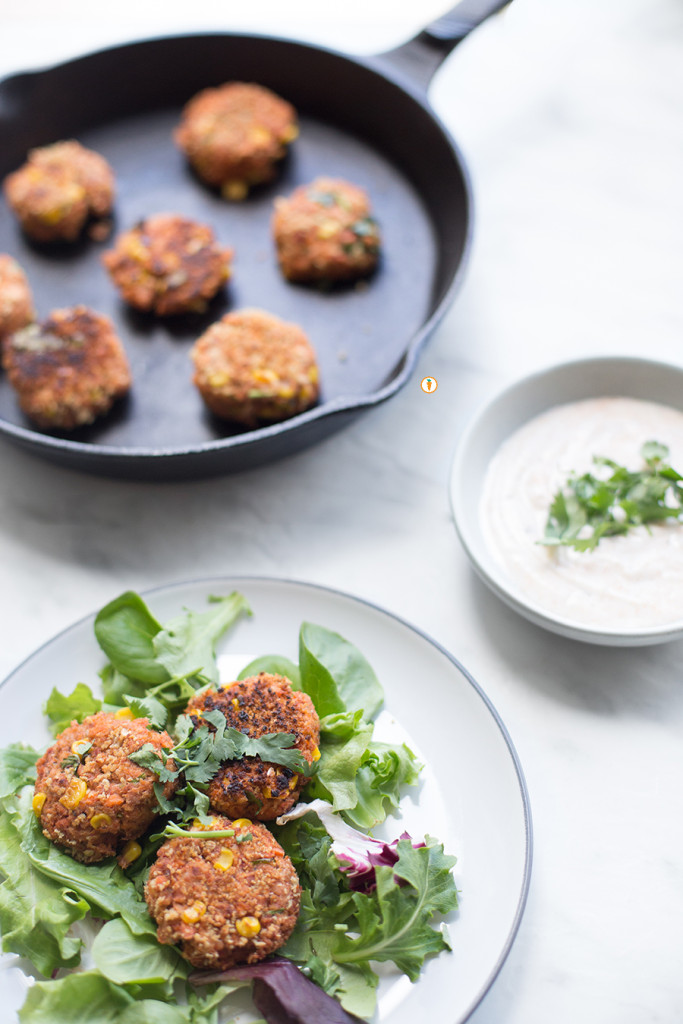 Food photography done by the talented Ceone Dyck. To learn more about Ceone click here or follow her on Facebook.
Don't forget to follow Carrots and Cake on Instagram to see tiny square snap shots of my life.
                 – With Love, Carrots and Cake,