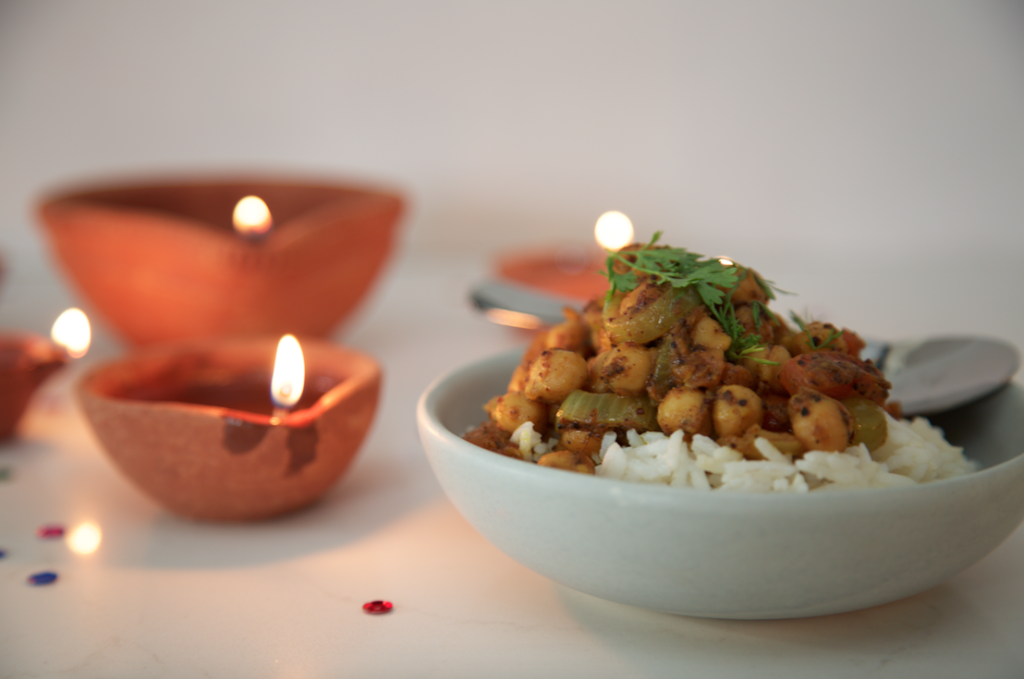 Hey, do you know what's coming up? Diwali! November 11th marks the date for the "festival of lights," which is celebrated all throughout India. Simply put, Diwali symbolizes the victory of light over dark, good over evil, and knowledge over darkness.
When our Lord Rama returned to his kingdom after defeating a demon, villagers lit oil lamps to welcome him home. On that same note, we celebrate Diwali by lighting candles, oil lamps and turning on household lights.
As a first-generation South Asian Canadian woman (what a mouthful!), I'm trying in my own way to develop our family tradition around this holiday. I have such fond memories of gathering around with my family listening to my mom recite a portion of the Ramayana (a Hindu scripture). If we were lucky, we would each get a small sparkler to dance around with.
Since I'm only starting to really experiment with Indian cooking as of late, I wanted to develop a recipe; something simple that I could make every year for Diwali for our family feast. So, you may ask, what did I come up with? Chickpeas with Roasted Cumin Masala! The magical ingredient in this recipe is the roasted cumin (how good does that sound?). It's pretty easy to spend 15 – 30 minutes roasting a batch of cumin ahead of time, and this way you can incorporate it into other dishes.
How to become a cumin seeds roasting expert:
In a nonstick pan add 1/3 cup of cumin seeds and roast at low-medium heat until they are a dark shade of brown and fragrant. It's important to keep a watchful eye on your seeds to prevent them from burning. Tip: I find on my gas range it takes me about 15 – 20 minutes at a low setting to get the perfect roast.
Immediately remove from heat and let it cool.
Grind into fine powder using a coffee grinder or mortar and pestle.
This can be stored in an airtight container for several months.
Now, you may need to visit a local Indian grocer or head down the ethnic aisle at a large grocery store chain to find Chat Masala and Tamarind Sauce. I use Chat Masala in a number of other dishes; actually, my husband loves a sprinkle of this spice mixture over his pizza! Adding Tamarind Sauce is completely optional. It will add a sweet and tangy flavor to the dish. I tend to go without this sauce but you may very well prefer it!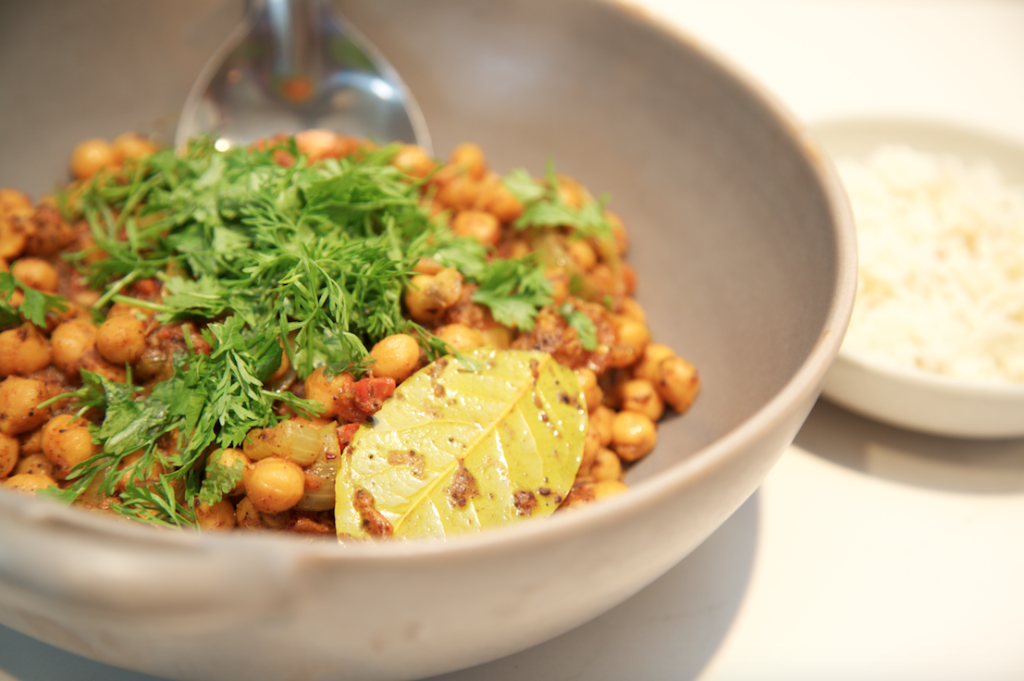 Here are some step by step photos I included, you know, just to help ya'll out!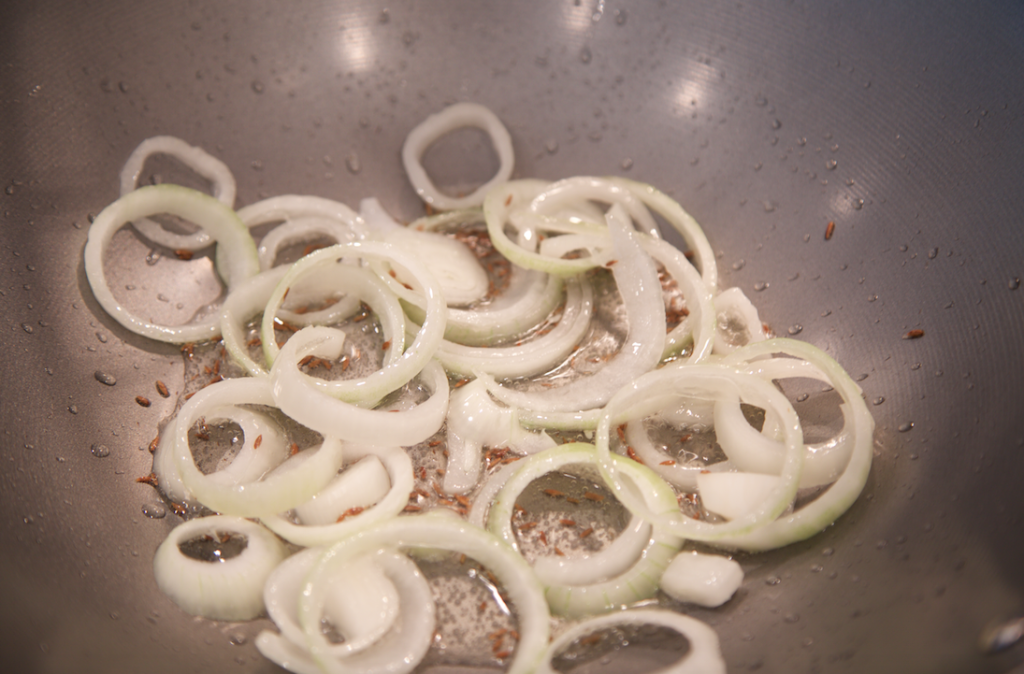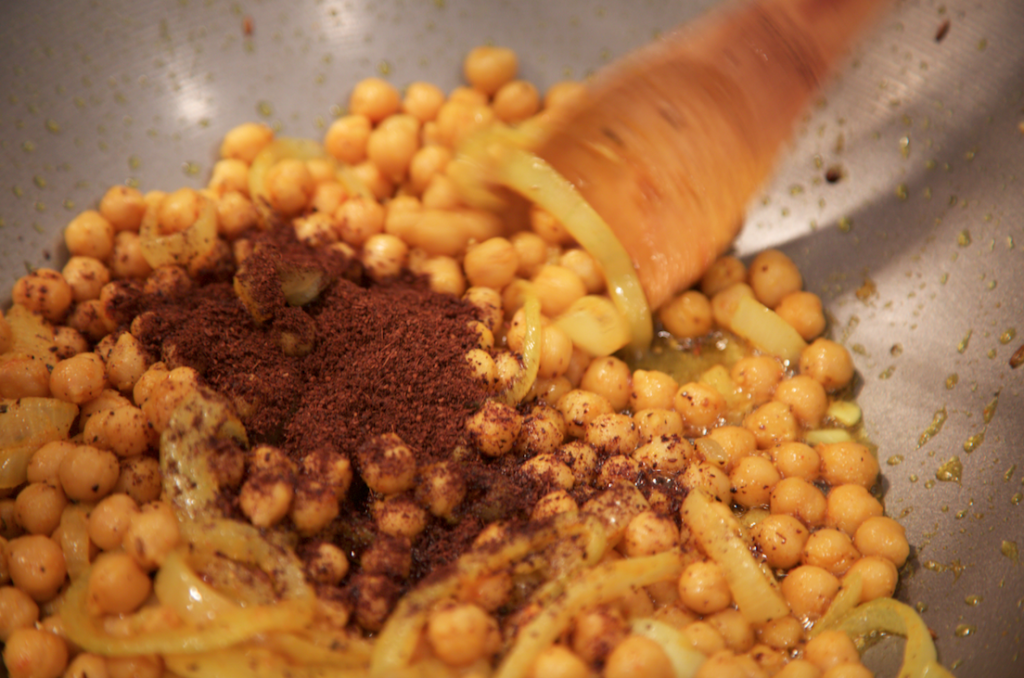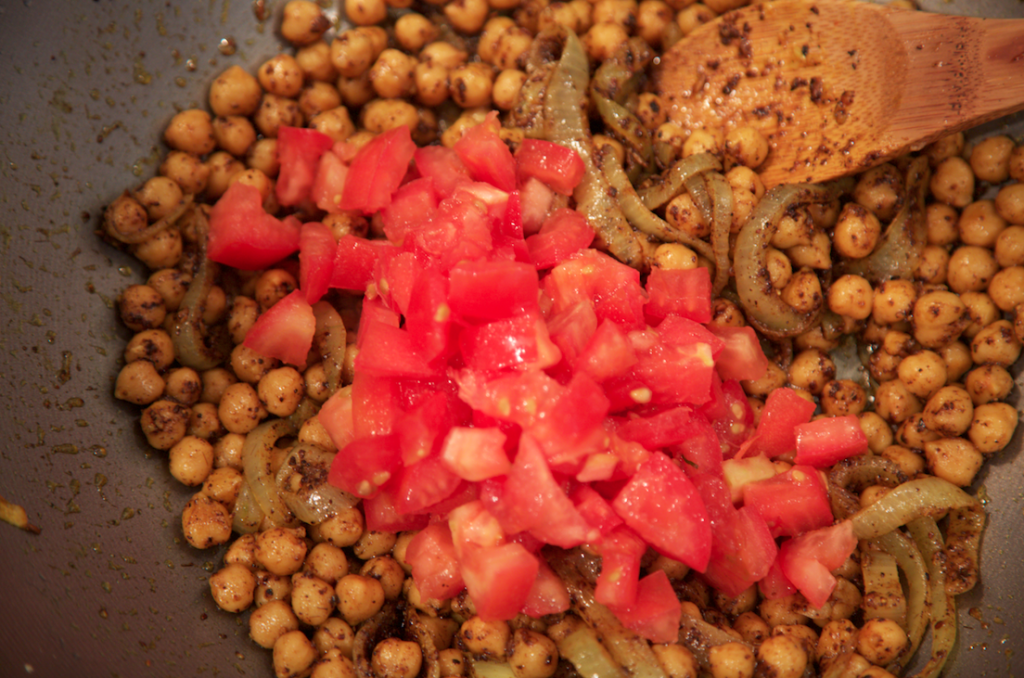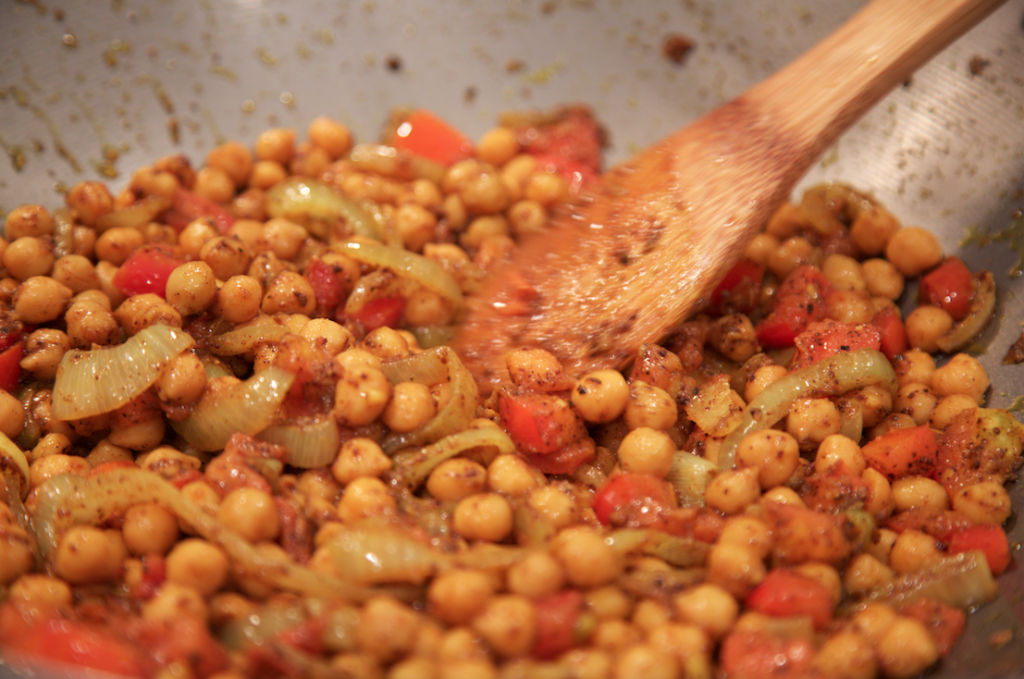 Okay, okay. On to the recipe but first,
A very Happy Diwali to you and your family.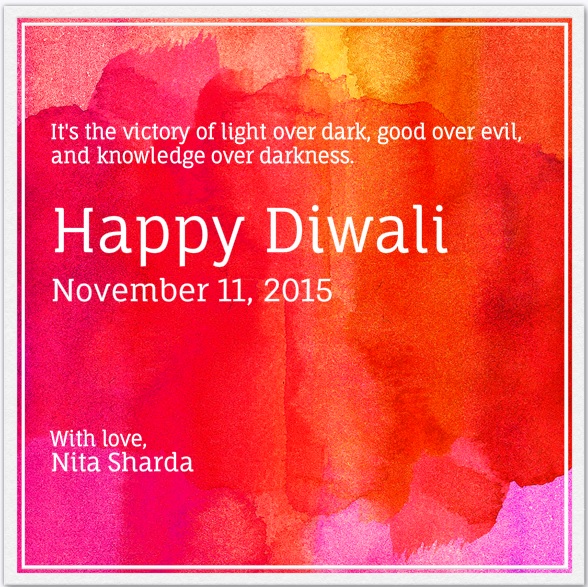 If you'd like to send your friends or family a custom Happy Diwali card visit Evite to peruse through their beautiful selection of customized cards.When planning an event, Evite is a great way to get friends and family together and we all know: life's better together!  To add, Evite is providing an exclusive offer for Carrots and Cake readers to send 15 free Premium Thank You cards.  Use promo code: NSTHANKYOU15  (good through 11/30/15).
Okay, okay. The recipe! 
Chickpeas with Roasted Cumin Masala
Ingredients
2 tbsp canola oil
1 medium onion, sliced thinly into rings
1 tsp whole cumin seeds
2 cloves garlic, minced
2 19oz canned chickpeas, rinsed (preferably no added sodium)
1 ½ tsp turmeric
1 tsp each salt and black pepper
1 - 3 tbsp ground roasted cumin (I prefer to use 2 tbsp)
1 tbsp chat masala
1 bay leaf
3 roma tomatoes, diced
Juice from ½ lemon
1 tbsp tamarind sauce or chutney (optional)
Instructions
In a nonstick fry pan or wok, heat canola oil with cumin seeds and onion over low-medium heat.
Cook onion rings for 5 – 7 minutes or so until they become soft and translucent.
Add in garlic, chickpeas and remaining spices. Stir the mixture to ensure chickpeas are coated well. After another 5 minutes add in diced tomatoes and squeeze juice from ½ lemon into the mixture. Stir to combine.
Cook mixture until tomatoes have softened (but not mushy), about three more minutes. At this stage you may add in tamarind sauce if it's available to you.
Serve over rice, with naan or with roti.
This post is part of a sponsored campaign on behalf of the South Asian Bloggers Network  for Evite and I have received compensation for this post. All opinions are my own.
                 – With Love, Carrots and Cake,