During these warm winter nights, it's nice to snuggle into bed with a warm mug of stew. Typically, stews centre around a cut or type of meat. They are full of body, flavour and oober satisfying. Now, as a huge proponent of plant based proteins I'm asking you: would you ever try a meatless stew? If the the answer is YES, then boy, you're in for a treat!
Winter. Warm. Cozy. Perfection. 
The quinoa stew is straight up not very pretty to look at. But heck, the flavours are amazing and it's the kind of stew that doesn't make you feel heavy. What more? It's pretty much a one-pot-meal; this means no fussing over multiple dishes and skillets. Easy peasy. And, it's great for freezing.
I enjoy serving this stew when we have house guests over. I assemble bowls that are full of fun toppings such as cheddar cheese, feta, green onions, tomato and avocados. Guests can top their bowl of stew with whatever they like; it's always a hit.
Okay, okay, the recipe. See below!
Original recipe can be found here.

Black Bean Quinoa Stew
Ingredients
1 Tbsp extra-virgin olive oil
1 large onion, diced
1 large carrot, thinly sliced
1 red pepper, chopped
2 garlic cloves, minced
⅔ cup uncooked quinoa
3 cups low-sodium vegetable broth
2 - 14 oz cans black beans, drained and rinsed
2 tsp crushed red pepper
1 tsp cumin
¼ tsp black pepper
2 tbsp tomato paste
Juice of ½ lime
½ cup shredded white cheddar cheese
⅓ cup chopped fresh cilantro
Instructions
Heat oil in large saucepan over medium heat. Add onion and carrot and cook until softened, about 5 minutes. Toss in red pepper, cook for two minutes.
Stir in garlic and quinoa and toast quinoa until slightly fragrant, about 4 minutes.
Add broth, black beans, black pepper, cumin, and crushed red pepper. Add in tomato paste. Bring to a boil, reduce heat, and simmer until quinoa is tender, about 15 minutes. Stir in lime juice.
Remove half the soup, and carefully purée in food processor or blender until smooth (another option may be to use an immersion blender for approx 15 seconds). I prefer to only blend a portion for more texture.
Return to pan and heat 2 minutes. Divide among serving bowls and garnish with cheese and cilantro etc.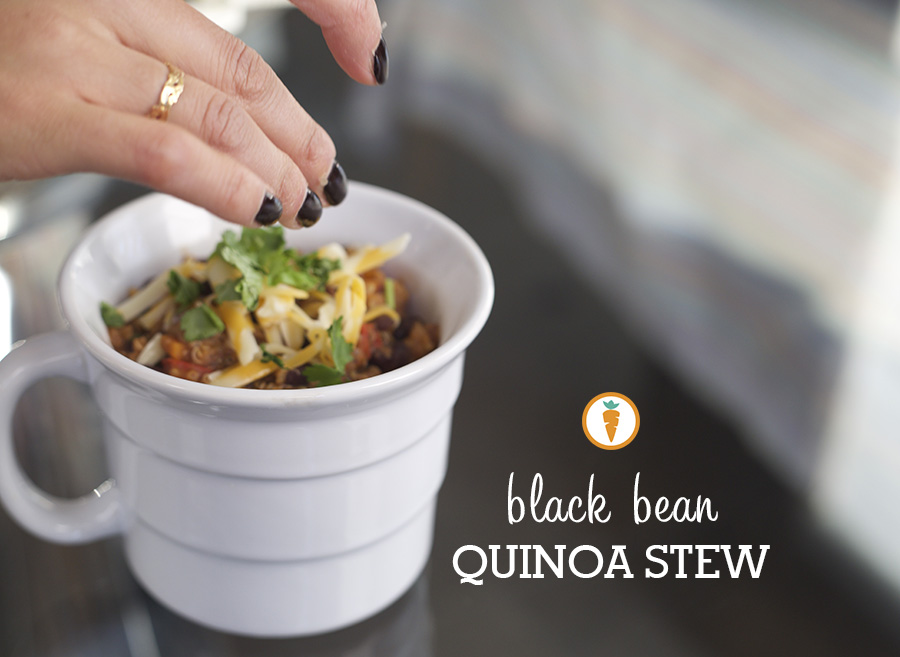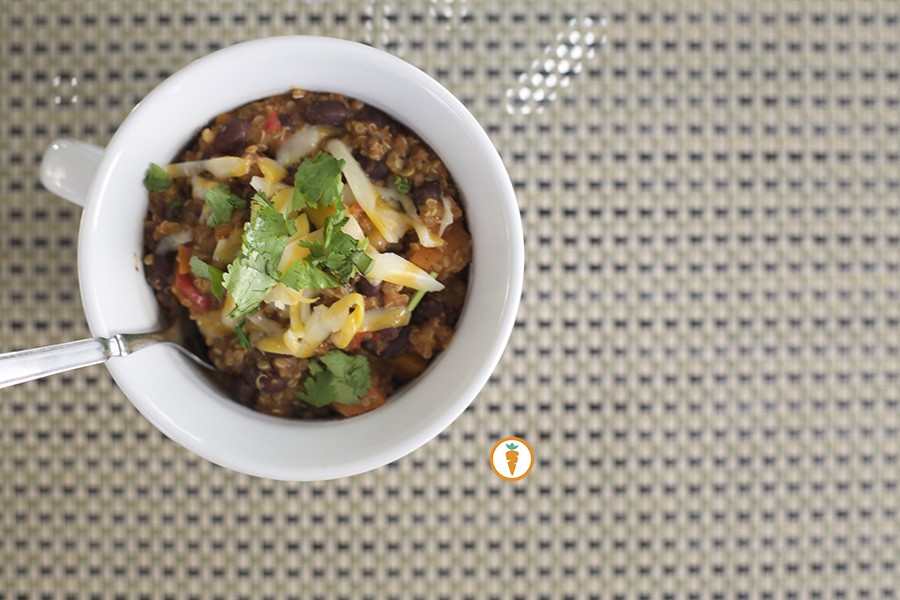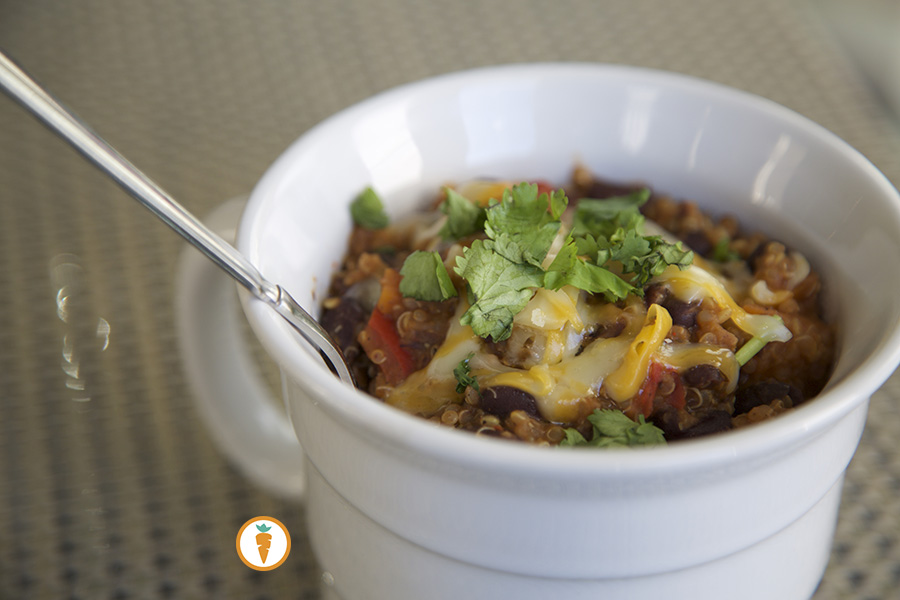 – With Love, Carrots and Cake,