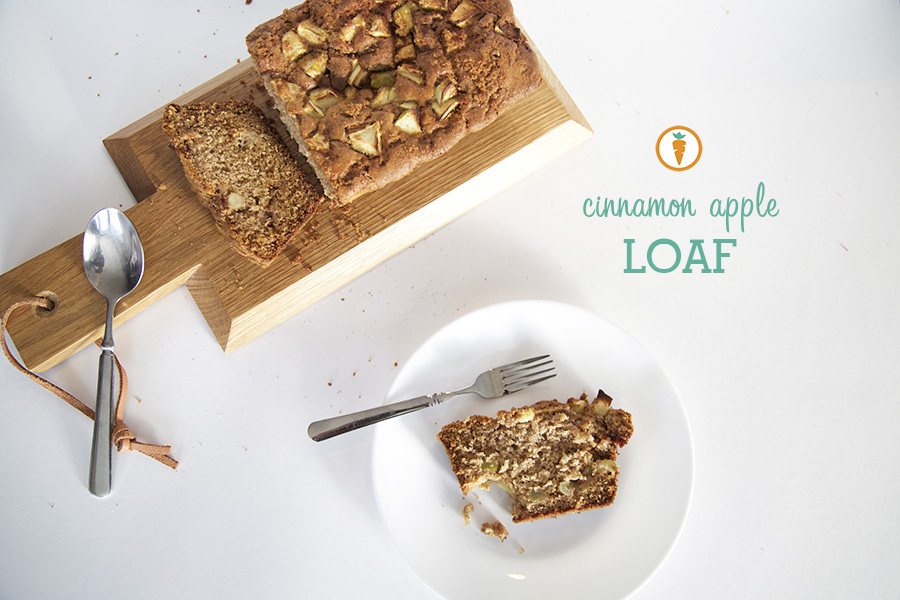 I've been working hard at mastering this recipe; I think I've finally nailed it (man, what a good feeling)! The original recipe came from my colleague; she brought her version into work and wow'd everyone. The next day, multiple copies of the recipe floated around my workplace. Eager to make it myself, I grabbed a copy and began making a few tweaks.
And then, the "Dietitian" in me came out.
The original recipe called for only white all-purpose flour and ½ cup of butter. In an effort to increase the fibre content of the loaf I opted to use a bit of whole-wheat flour. Secondly, instead of butter, I used a combination of applesauce and canola oil. But really, you could use the butter if you love that flavor and want to boost the fat content a bit. It really is a versatile recipe.
Note: if you use butter; be sure to really cream it into a smooth consistency for a good quality product.

The Better Cinnamon Apple Loaf
Ingredients
⅓ cup brown sugar
1 tsp ground cinnamon
1 tsp ground nutmeg
½ cup sugar
¼ cup canola oil (or any oil you prefer)
¼ cup applesauce, unsweetened
2 eggs
2 tsp vanilla
1 cup all-purpose flour
½ cup whole wheat flour
2 tsp baking powder
2 tsp baking soda
½ cup milk (or milk alternative)
1 apple, chopped (I used Granny Smith for tartness)
Instructions
Preheat oven to 350 degrees. Grease your loaf pan.
Mix brown sugar, nutmeg and cinnamon in a small bowl, set aside.
In another medium sized bowl beat white sugar, applesauce and oil using a hand blender or beater. Beat until smooth and then one by one add in the eggs and vanilla.
In a large bowl, blend flours, baking powder and baking soda.
Add the wet ingredients to the dry ingredients. Your batter should be smooth, and wet. It won't look like a whole lot but that's okay. Don't over mix!
Pour ½ the batter into the prepared loaf pan. Next, add ½ the apples and ½ the brown sugar and cinnamon mixture.
Lightly pat the apples into the batter
Pour remaining batter of the apple layer, top with remaining apples and finish off with the sugar and cinnamon topping.
Bake in your oven for approximately 30 – 40 minutes, or, until toothpick inserted comes out clean.
After it's done, hide it somewhere special so your husband doesn't gobble it down (sorry babe, xoxo). It's
that
good.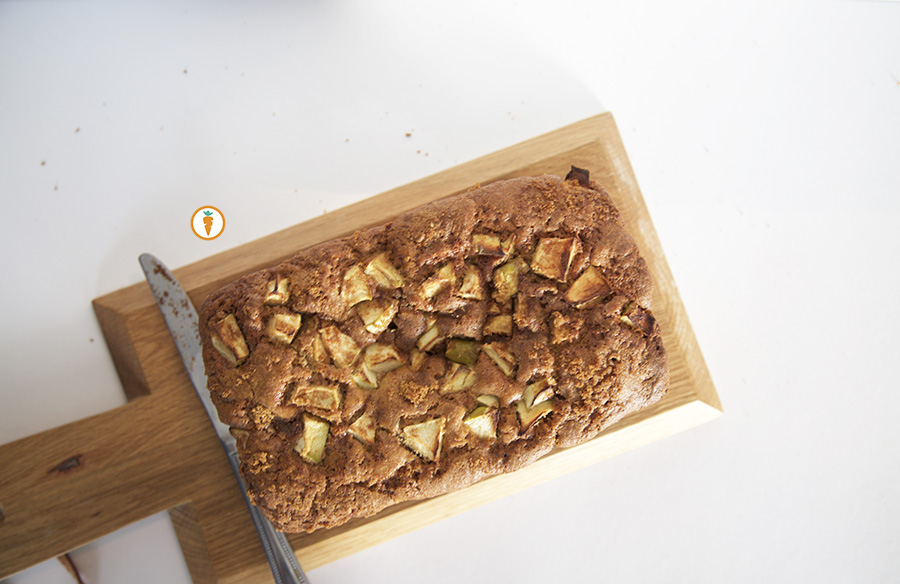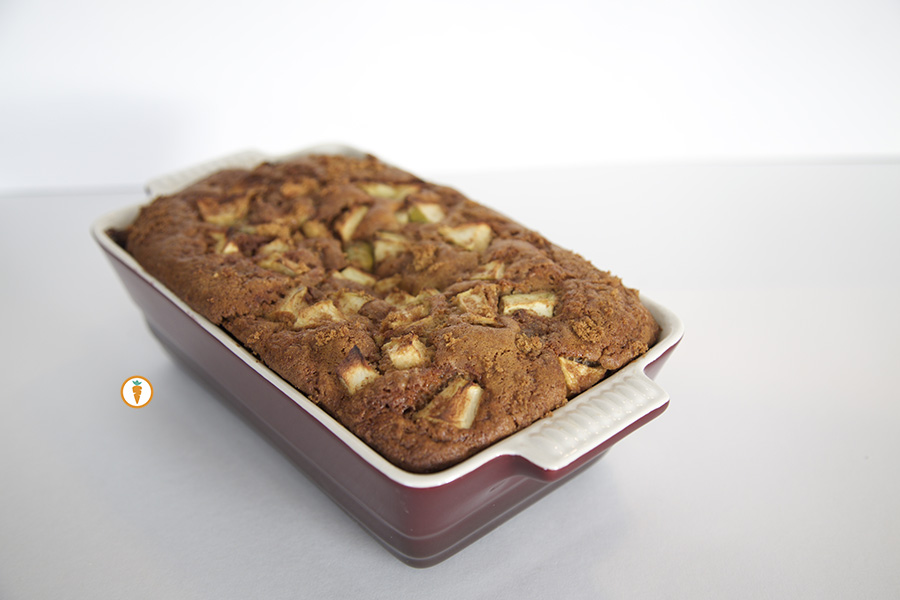 – With Love, Carrots and Cake,