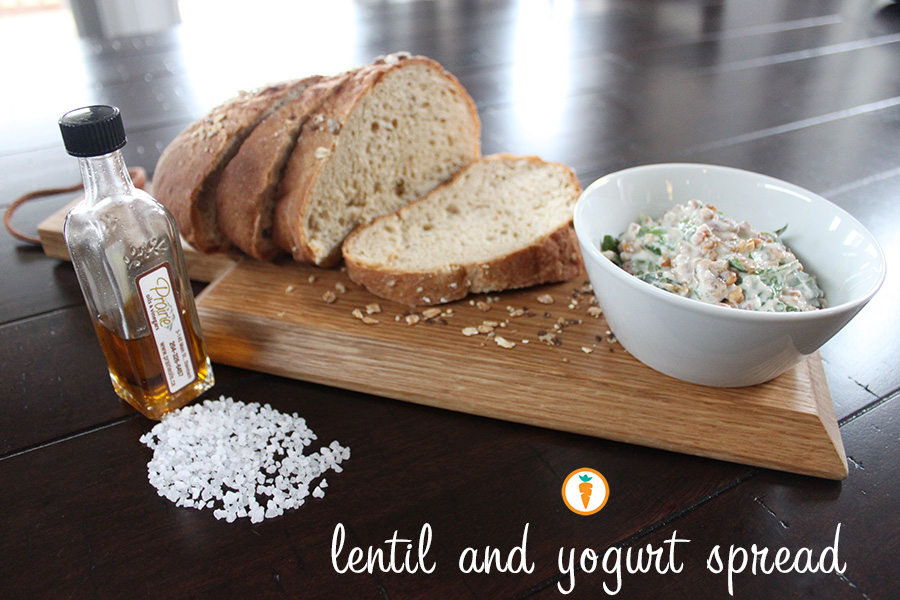 If you're in need of changing your usual deli-meat lunch sandwich for something a bit different (and likely less sodium packed), then this recipe post was meant for you.  The protein comes double packed all thanks to the Greek Yogurt and lovely lentils used in this spread. I opted to use this mixture on a fresh loaf of the "Health Bread" which can be purchased at a local Main Street bakery called A L'Epi De Ble (attention Winnipegger's: you have not yet visited this gem of a place, you must). But really, you can enjoy this spread by the spoonful, wrapped in lettuce, with whole grain crackers or even with baked pita slices.
This spread speaks "health" – I mean, take a look at the short list of ingredients. Each, so simple on its own, but when combined they come together magically to create a satisfying and drool worthy concoction. Give it a try and let me know what you think. The original source of this recipe came from a beautifully crafted food blog I love to follow, 101 Cookbooks.
*note: instead of using a plain olive oil, I used a sample of chilli infused Prairie Oil – the olive oils are infused, packaged and sold right here in Manitoba. Local loving made easy!

Lentil and Yogurt Spread
Ingredients
½ cup chopped walnuts *preferably toasted
2 cups baby spinach
1 cup fresh basil leaves
1 cup cooked lentils
2 tablespoons flat-leaf parsley, chopped
1 garlic clove, minced
1 lemon
1 cup plain Greek yogurt
¼ cup extra virgin olive oil
1 tbsp liquid honey
Pinch of salt and freshly ground pepper
½ cup Parmesan cheese, shaved
Instructions
Gently chop the spinach and basil leaves, trying hard to not bruise them.
Place the lentils in a bowl and mix in the spinach, basil, parsley, and garlic.
Squeeze the lemon into the lentils. Mix to combine, and then fold in the yogurt gently to prevent the lentils from mushing up.
Drizzle in the olive oil and honey. Fold in the toasted walnuts. Season the mixture with salt and pepper.
When assembled on toast, or if enjoyed alongside a salad simply garnish with Parmesan.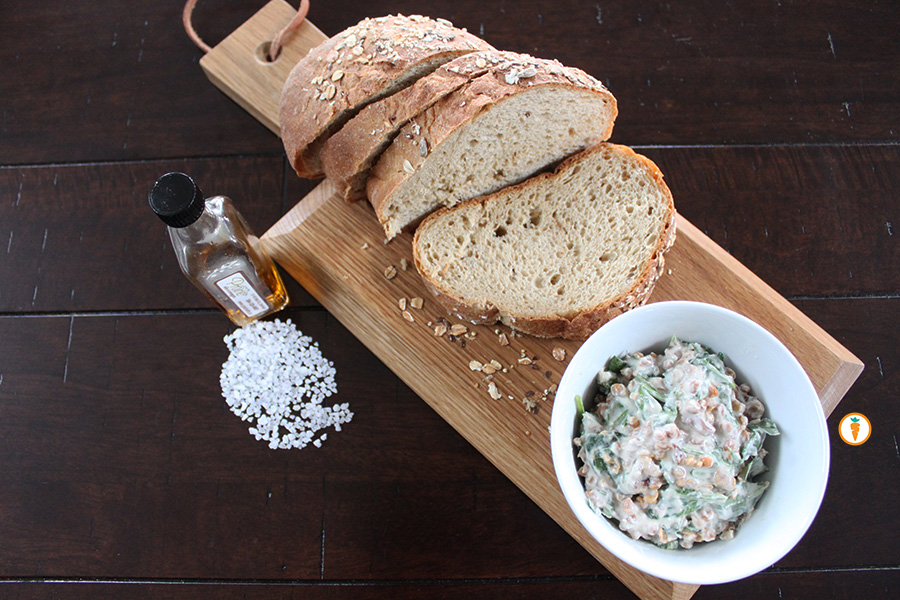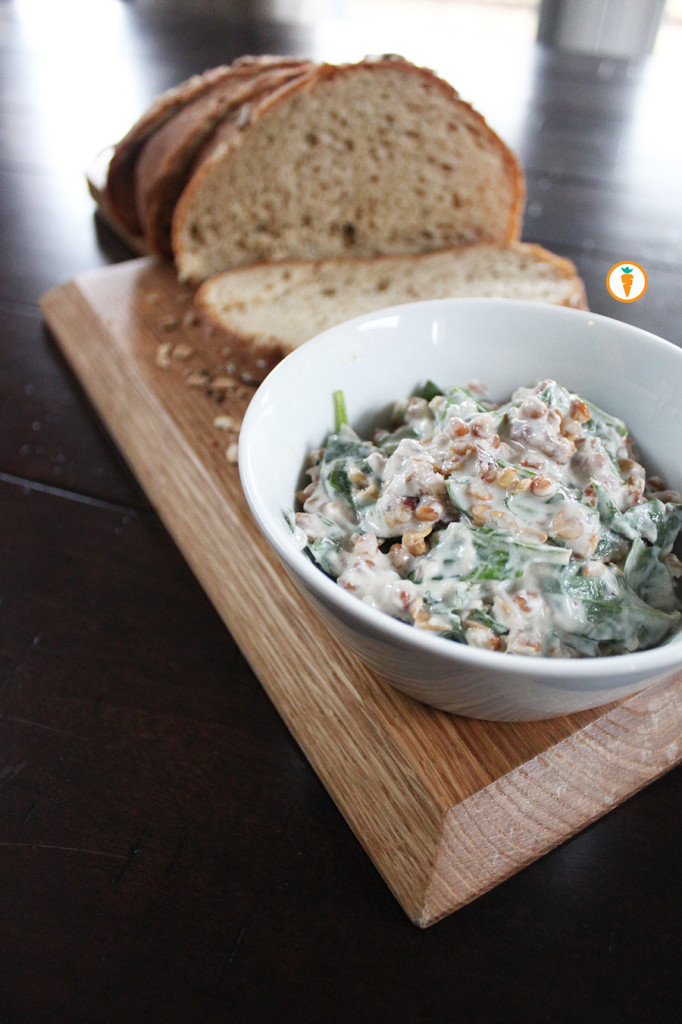 – With Love, Carrots and Cake,