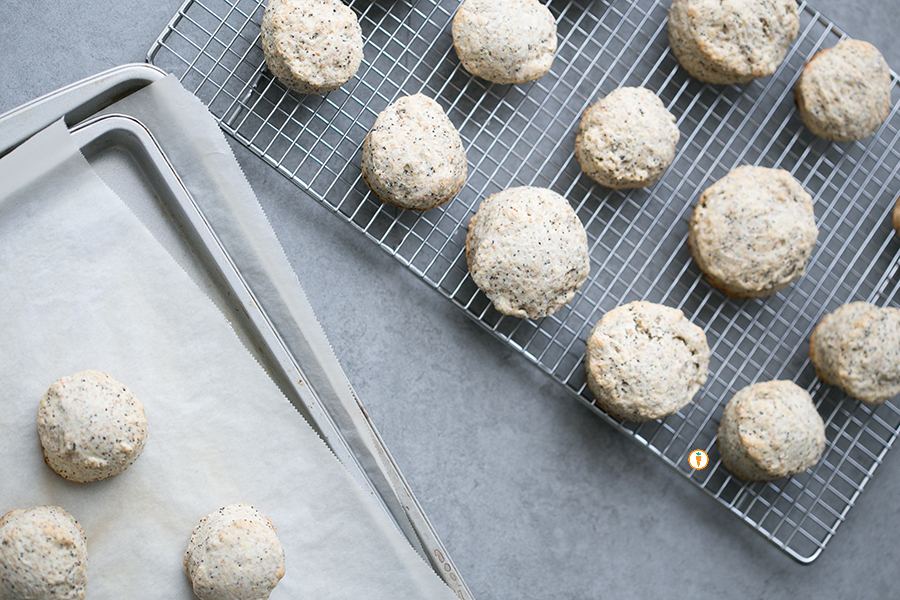 Woah. How did that happen? Today marks the second birthday for Carrots and Cake Balanced Nutrition Consulting. What was supposed to initially be a "lets try to see five clients per month" kinda gig has turned into visiting with at least twenty clients monthly, blogging, recipe development, writing for cool food producers and as of late, mentoring Nutritional Science students that are hoping to get their feet wet in the dietetic industry. By the way, all of this on top of a nearly full time job in an area of clinical practice I love.
A very sincere thank you to all of my friends, readers, clients and colleagues who continue to support me through my growth. When I gave birth to Carrots and Cake it was all very organic. I never felt like anything was being forced into place – there really was no financial goal, strategic plan or real incentive other than to connect with people, about food.
I remember last year when I celebrated Carrots and Cake's first birthday I showcased this Carrot and Pineapple Loaf. And then, I celebrated some more with these yummy Carrot Oatmeal Cookies. The sweetest was coming into work and my colleague had prepared some of these goodies for me and our team to enjoy.
Needless to say, I am SO looking forward to what 2016 has in store for me.
Here's what happened over the last twelve months:
I moved from a condo into our home (that has a great big island, yaaaaassss)
Got a Vitamix…that's a big deal, right?
Joined a Women's in Business group  made up of fine business women in Winnipeg
Completed several Women and Weights classes via good friend, RD extraordinaire and Personal Trainer, Chinwe – so basically, I'm way stronger than last year
I partnered with some awesome food industry folks like Bothwell Cheese which allows me an opportunity to write more often, something I love to do
I learned and helped my food loving friend, Getty Stewart can some tomatoes
Completed my second Manitoba Marathon Relay while the hubs added a second half marathon to his list
I went on an amazing #CanolaConnect Harvest Camp with the lovely folks of Canola, Eat Well
On the same note, I also had a chance to attend a Grow Canada conference c/o #CanolaConnect – picture this: being only meters away from Clara Hughes and former LGen Romeo Dallaire – MIND BLOWN
Went through a lot of professional struggles at work, but came out stronger than I ever thought I was
Took on two student volunteers to help with content creation, recipe development and photography
As of LAST NIGHT, my sister (many of you might know her as Myuz Artistry) gave birth to a sweet baby boy AND my other sister is expecting her first babe
On that note, I officially have baby fever
Okay, okay. I know why you're ALL really here, it's for this SUPER DUPER amazing recipe for Poppy Seed Biscuits. This recipe hails from somewhere…I just can't remember where. It's the kind I just wrote down with pencil and pen after trying them at a friends house years ago when I live in B.C.. The recipe stuck with me.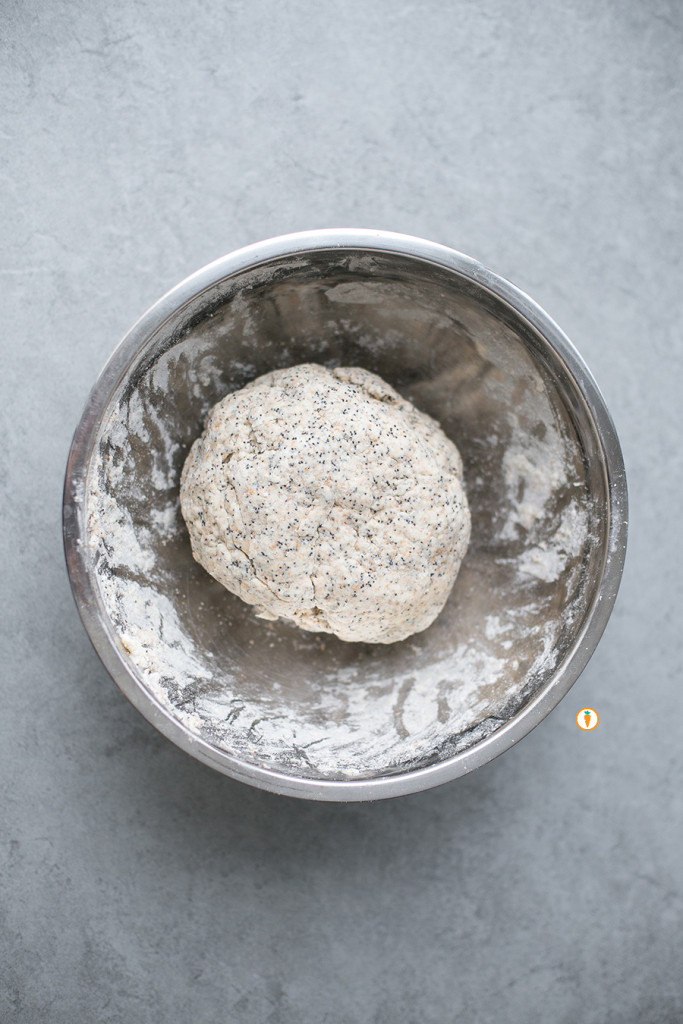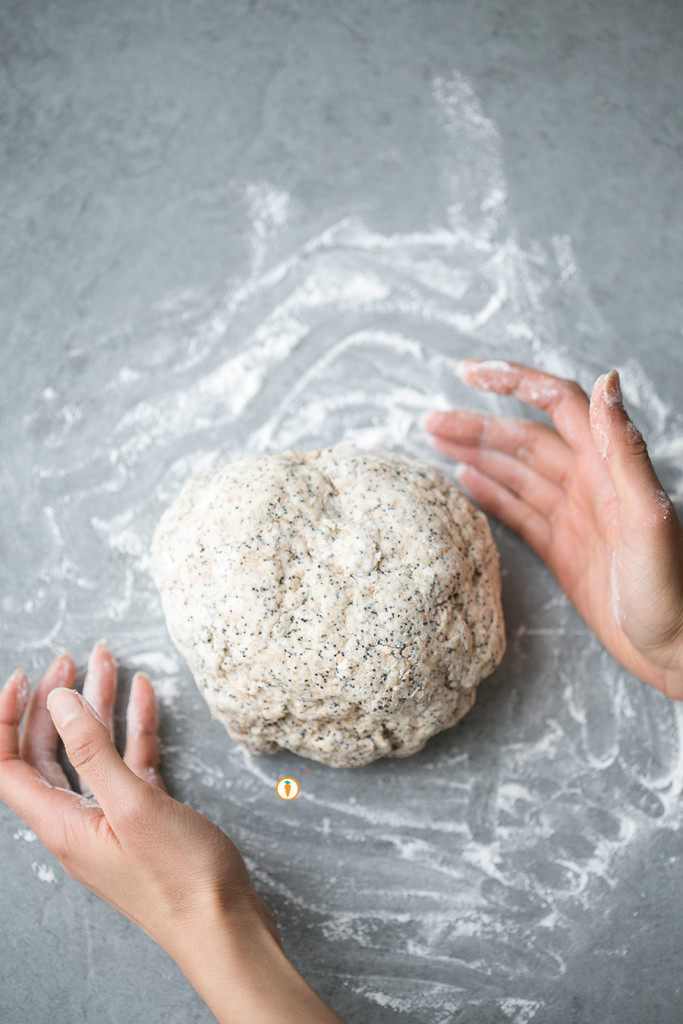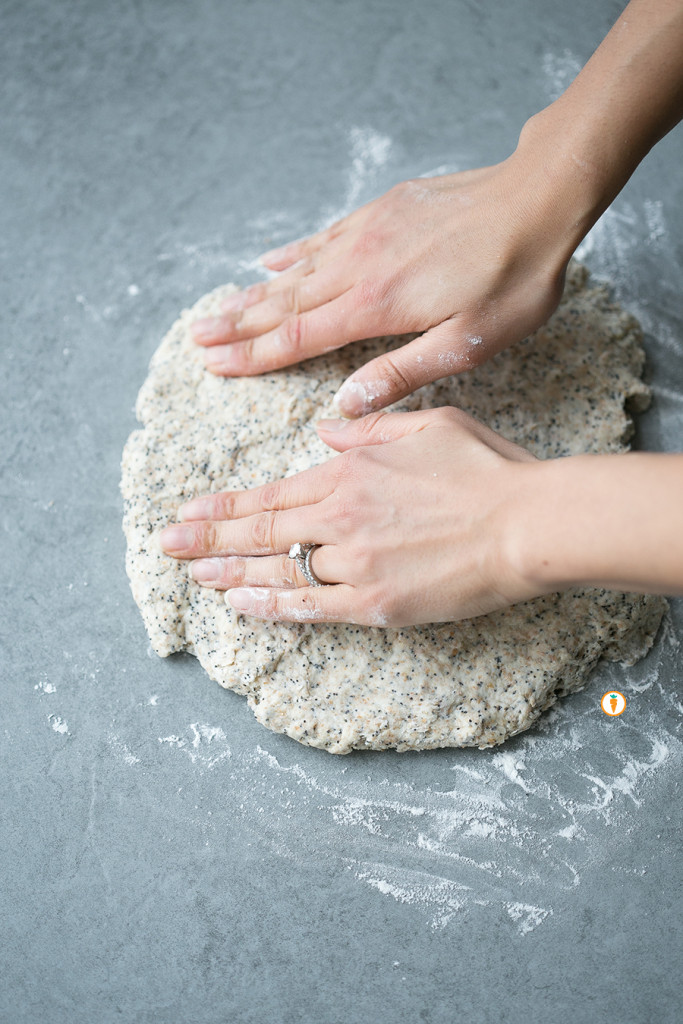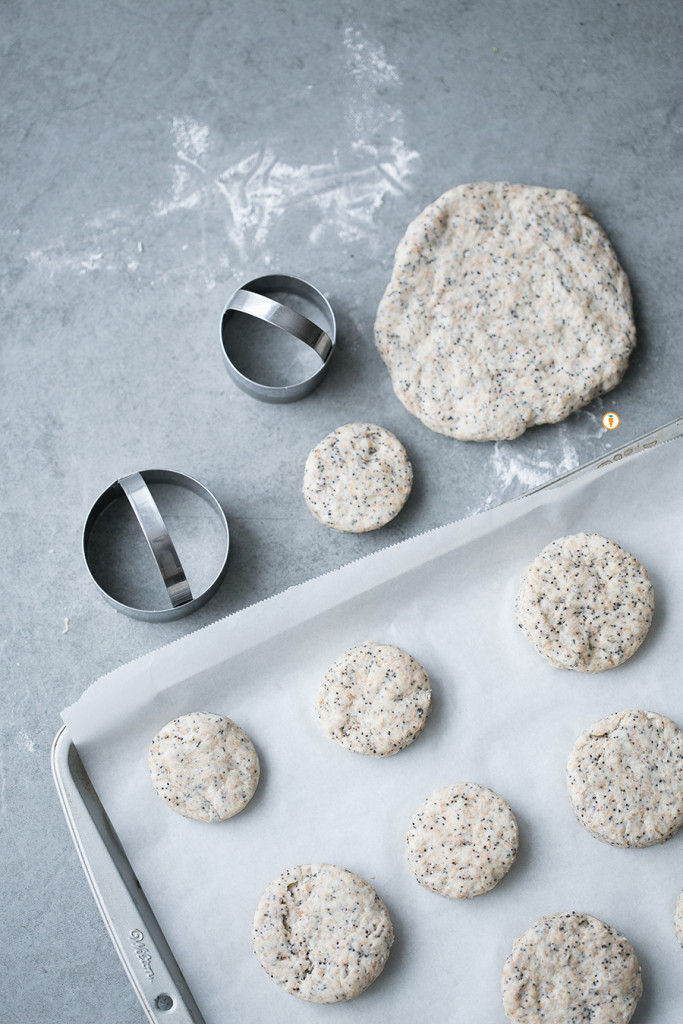 These biscuits are on the slightly sweet side, but still pair well with soup. I think they make a great snack for a girls afternoon or act as a lovely addition to a large green salad. You'll see below, I paired it with my 5 Ingredient Berry Sauce which ended up being the perfect marriage.
Okay, recipe taymeee.

Poppy Seed Biscuits
Ingredients
1½ cups whole wheat flour
1 cup all-purpose flour
¼ cup white sugar
¼ cup poppy seeds
1 tbsp baking powder
½ tsp baking soda
½ tsp salt
⅓ cup cold butter, cut into 1 inch chunks
1 cup buttermilk
Instructions
Line a large baking sheet (or two) with parchment paper and preheat oven to 425.
In a large bowl stir together dry ingredients until well combined.
Add in butter. Using a pastry blender or two forks cut the butter into the dry ingredients. Eventually, you'll have a texture that resemble coarse crumbs.
Add buttermilk. Stir the mixture to moisten and create a sticky dough.
Drop a handful of flour onto a clean surface and knead the dough about 10 times.
Roll out the dough or using your hands pat it into a ½" thick round.
Using a 2" biscuit cutter cut out as many rounds as you can. Place on a baking sheet. Gently form scraps into a ball, flatten and cut out more biscuit rounds. Repeat if needed.
Bake biscuits for 12 - 15 minutes. Biscuits shouldn't be too brown! Remove from baking sheet and onto a cooling wrack.
Best when served warm.

Food photography done by the talented Ceone Dyck. To learn more about Ceone click here or follow her on Facebook.
Don't forget to follow Carrots and Cake on Instagram to see tiny square snap shots of my life.
                 – With Love, Carrots and Cake,