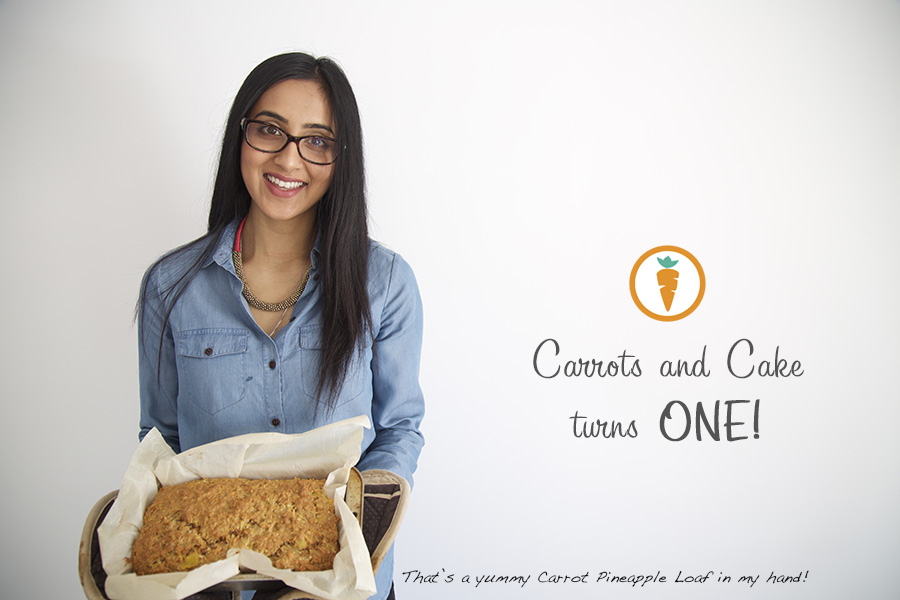 Birthday celebrations and loaf lovin'!
Yes, the exciting news is true: Carrots and Cake Balanced Nutrition Consulting is officially ONE! What a whirlwind of a year it has been: over the past twelve months, I've pushed myself to network with other local food fanatics, learned more about establishing a successful private practice, and developed my counseling skills. (Oops, I forgot to mention the late night hours I've spent editing photos, learning to use Photoshop (Not. Easy), navigating through WordPress and trying to become more social media savy!). Phew* It's been one helluva year. One that was met with a ton of good days, some blah days, and  – in all transparency – some not-so-good days. But, all along the way, I've certainly grown both as a professional Dietitian and a person.
I often get asked

: why did you launch in March?
I chose to introduce myself to the blogging world on March 1st for two reasons. First off, March is National Nutrition Month in Canada (what better way to launch my entry into private practice than to do it with a load of Dietitian's that are excited about sharing the impact of nutrition to Canadians, that was a no-brainer!). Secondly, my family experienced a devastating loss on March 1st, 2009 with the loss of a loved one. Life as I knew it had changed. There are still good days and bad days, but I'm happy to report that the bad days, well, they aren't so bad anymore (for me). Instead of fearing March 1st, I wanted a reason to celebrate not only my professional accomplishments, but also to celebrate life. In hindsight, I'm still happy about this decision.
To commemorate the one year birthday, I'm uber excited to share this Carrot Pineapple Loaf recipe with you (honestly, so delicious, prepare yourselves!). I modified an original recipe by adding fibre, while reducing fat and sugar. The yield is a beautifully moist loaf that's perfect for breakfast, brunch, snack, or even as a dessert. Don't you love it when a recipe offers flexibility? (Answer: I do!). I love the addition of unsweetened shredded coconut—it adds a beautiful texture to the product.
Here's a link to the original recipe in case you're interested!
And, here's a link to my very first blog post: Ready or Not.
Here's to raising a forkful of Carrot Pineapple Loaf and toasting to a very, very happy first birthday!

Turning ONE with a Carrot Pineapple Loaf
Ingredients
2 eggs
½ cup granulated sugar
1 Tbsp canola/vegetable oil
½ cup unsweetened applesauce
1 tsp vanilla extract
1 cup all-purpose flour
1 cup whole wheat flour
2 tsp baking powder
1 tsp baking soda
½ tsp salt
2 cups grated carrots
1 can crushed pineapples, drained
½ cup shredded unsweetened coconut
Cream Cheese Icing (optional):
2 tbsp cream cheese, softened
2 tbsp butter, softened
¼ tsp vanilla extract (optional)
¾ cup icing sugar
Instructions
Preheat your oven to 350°F.
Line 9- x 5-inch (2 L) loaf pan with double-thickness parchment paper; set aside.
In large bowl, beat eggs with sugar until light and fluffy; beat in oil, applesauce and vanilla extract.
In another bowl, combine flour, baking powder, baking soda and salt. Once mixed, stir into wet mixture until moistened. Be sure to not over mix the batter.
Stir in carrots, pineapple and coconut. Pour into your loaf pan.
Bake the loaf in your oven for about 1 hour or until toothpick inserted in the centre comes out clean. Let cool in pan on rack for 15 minutes. Remove from pan; let cool completely.
Cream Cheese Icing: In bowl, beat cream cheese with butter; beat in vanilla. Beat in sugar, half at a time, until smooth. I prefer to spread this over sliced pieces rather than the whole loaf. I also choose to make the icing only when I'm serving the loaf as a dessert. If it's for a snack, I prefer to hold off on the icing.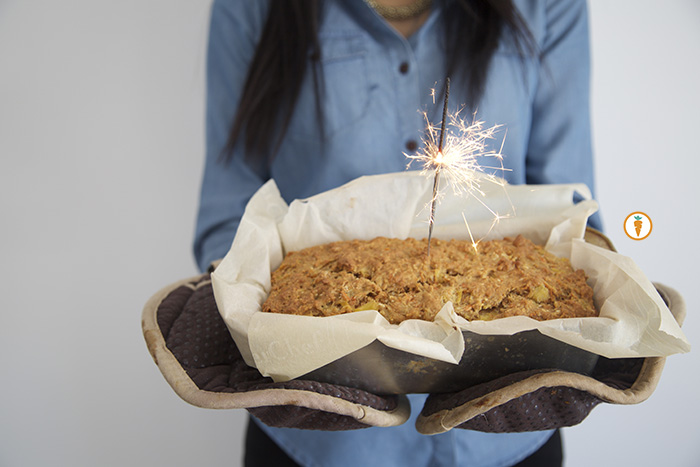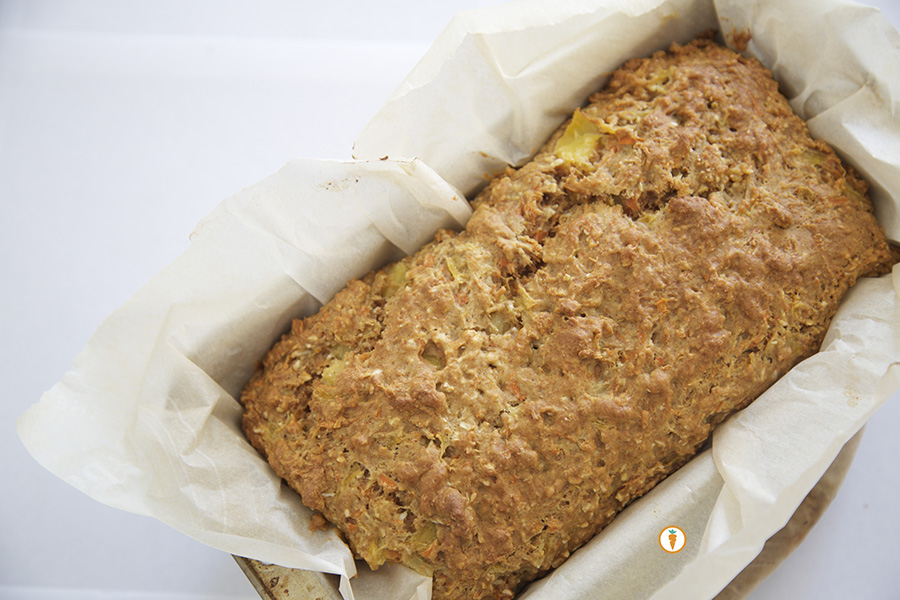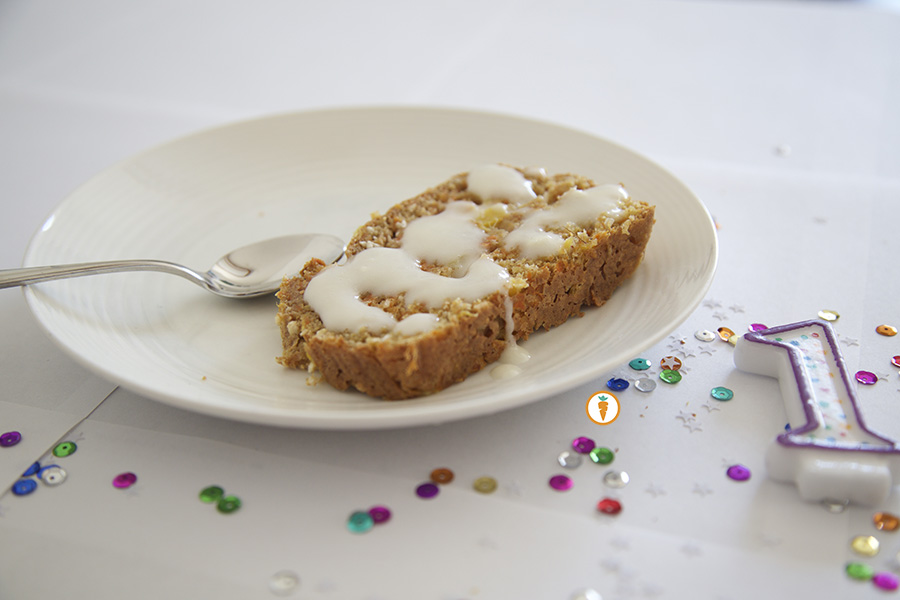 – With Love, Carrots and Cake,