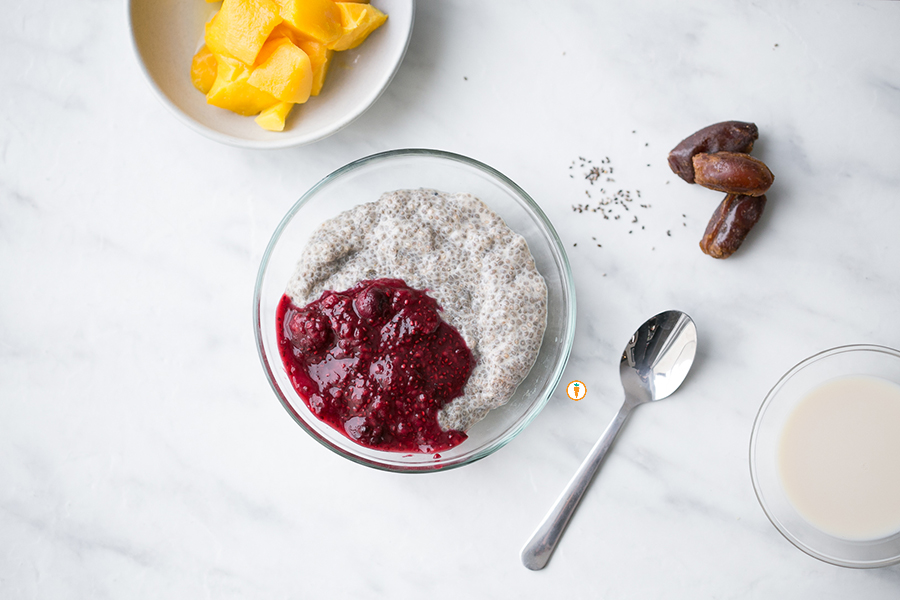 Oh, hello! Welcome back – I hope you enjoyed learning about whole grains on our last post. We're going to take a break from nutrition education and share this uber simple recipe with ya'll. You've previously seen me use and talk about the health benefits of chia seeds, like when I showcased my version of a 5 Ingridient Berry Sauce. When I heard my food friends talk about chia seed pudding, I was totally hooked and needed to give it a try.
Here's what I love in particular about this recipe:
calls for only 5 ingridients
offers up 10 grams of fibre
source of calcium
source of protein
allows for customization
naturally gluten free
no cooking, just stirring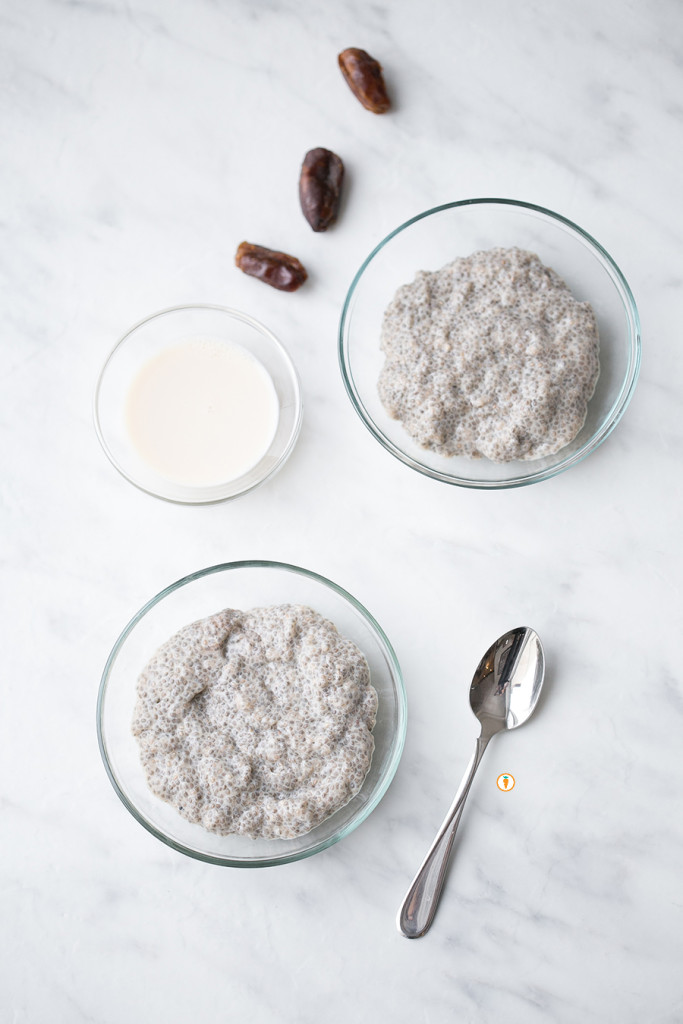 Okay, I think you're sold.

Chia Seed Pudding
Ingredients
⅓ cup chia seeds (black or white)
1½ cups milk (dairy or dairy free)
2 tbsp runny honey or maple syrup
1 tsp vanilla extra
1 tsp cinnamon
Instructions
Place all ingredients into a bowl. Mix very, very, very well and cover with saran wrap.
Place bowl into the fridge for thirty minutes. Stir again.
Return back to the fridge for at least another 2 - 3 hours. The result is a thick pudding similar to rice pudding.
Top with additional fruit if you wish. I love it with tart raspberries, mango or kiwi.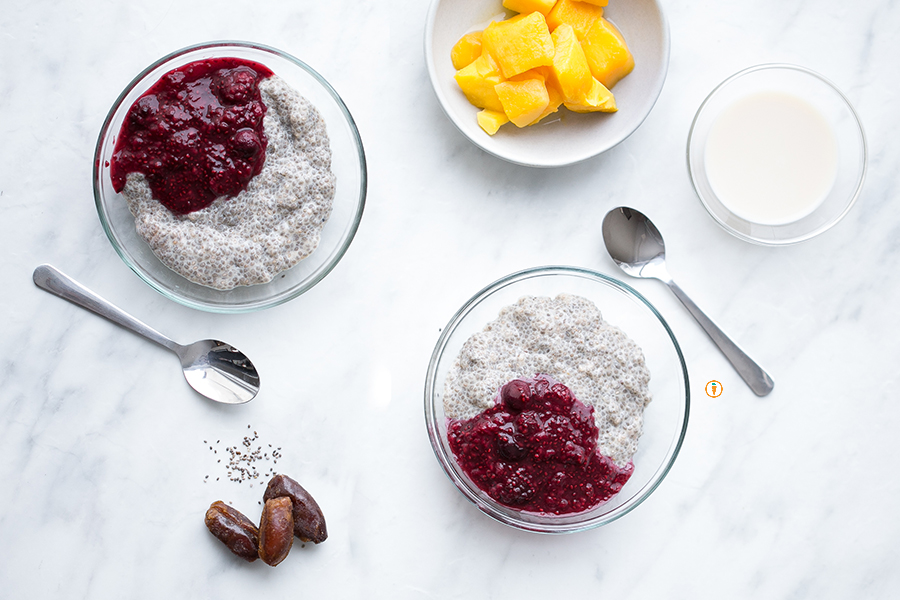 Food photography done by the talented Ceone Dyck. To learn more about Ceone click here

 

or follow her on Facebook.
Don't forget to follow Carrots and Cake on Instagram to see tiny square snap shots of my life.
                 – With Love, Carrots and Cake,