While many of us in Winnipeg (and elsewhere) are preparing for the fall season, I'm still planing to savor every bit that is left of summer. Over the next week, I'm hoping to wrap up the "girls night in" feature by sharing just a few more recipes. This particular quinoa salad is extremely simple to make and can easily be prepared the night before, allowing the flavors to mingle and marinade the quinoa. If you are hoping to prep this in advance, I highly suggest adding the pecans just before serving time.
Similar to when I shared the Almond Crusted Salmon recipe, this dish also makes use of an amazing sauce produced by my friend Peter Fehr of Gourmet Inspirations. I specifically used the Strawberry Balsamic with Basil sauce for this recipe and it added an extra richness and flavor to the end result. I don't often source convenience food items, but when hosting calls for multitasking I'm all for local handcrafted food items that make little use of preservatives and this sauce fits the bill!
Okay, okay, enter drum-roll. The recipe below – and, a huge *thank you* to my friend Peter for contributing to my fun #gni!
Minted Quinoa & Cranberry Pecan Salad
Ingredients
1 cup quinoa
½ cup pecan halves
⅓ cup dried cranberries
¼ cup golden raisins
Garnish: handful of mint, chopped
Dressing:
Juice from 1 whole lime
⅓ cup Gourmet Inspirations "Strawberry Balsamic with Basil" sauce
¼ tsp onion powder
Cracked black pepper to taste
Instructions
Cook quinoa as directed ensuring you've rinsed the quinoa beforehand (rinsing your quinoa is a must!) and allow it to cool.
Mix in pecan halves, cranberries, raisins and mint. Set aside.
To make the dressing: Juice lime and add strawberry sauce.
Season with onion powder and black pepper.
Add desired amount of dressing to salad. Dressing will keep in fridge for up to 1 month.
 Here's a few more snippets of my "girls night in" — photos captured by the amazingly talented team at

Samba Joy Photo & Art

.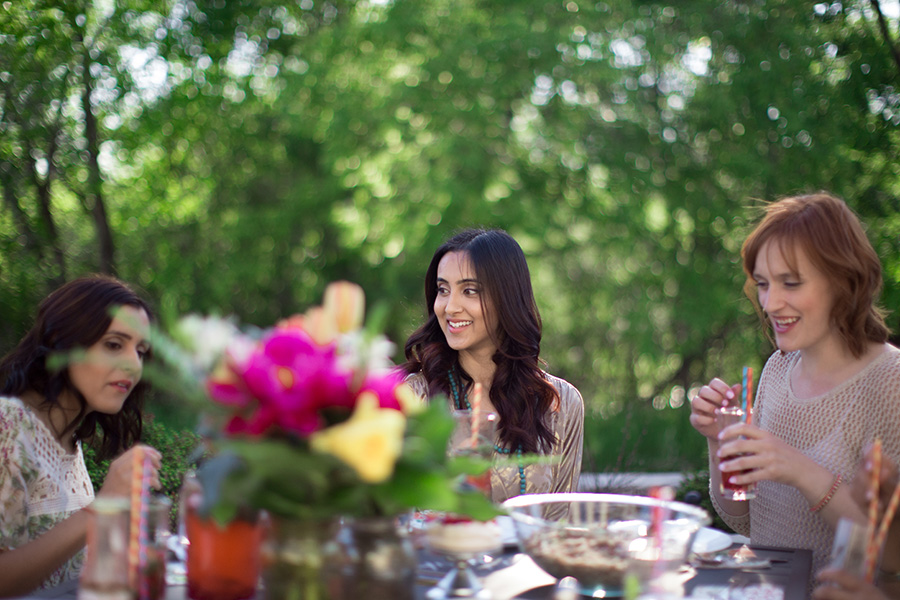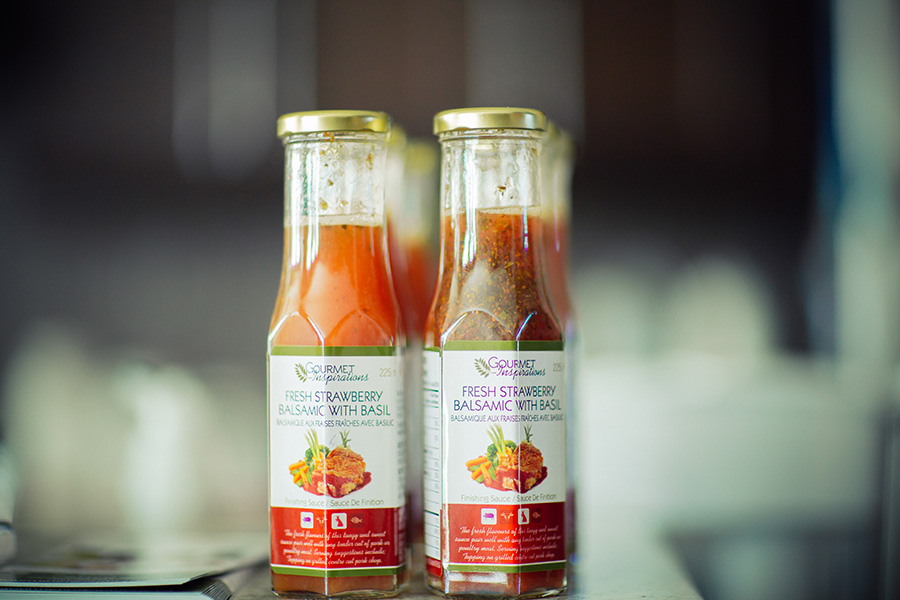 p.s. If you haven't already checked it out, this is a short snippet of what my #gni looked like. Enjoy!
                 – With Love, Carrots and Cake,