This post will mark the finale of the Girls Night In feature that was running on the Carrots and Cake blog over the past few weeks. As we bid farewell to what was a short but sweet summer, I'm hoping I can look forward to the fall season with open arms and that I can introduce you to some of my favorite fall recipes.
If you've ever hosted a girls night or any form of entertaining you know that multitasking is a skill you'll need to really hone in on. Preparing in advance will save you from feeling overwhelmed and what I want to talk to you about is selecting a few quick n' easy munchies that you can whip up in minutes!
The Cheese Plate
Putting together a cheese plate takes very little time and effort. It's a great way to serve a dairy product in a sophisticated way for guests to enjoy or nibble on while the rest of your items are getting prepped. Cheese often gets a bad rap for its high fat content but people forget how rich it can be in nutrients like calcium, vitamin B12 and protein. For my girls night, I served up a variety of cheeses generously donated by Bothwell Cheese – the finest cheese makers in Manitoba! I take great pleasure in sourcing local food products. My favorite is the classic marble cheese but when I'm feeling adventurous I enjoy snacking on the Jalapeno Pepper Jack. 
I often pair my cheese plate with whole grain crackers such as Mary's Gone crackers but you can also utilize a crusty baguette, raisin bread, sourdough or pumpernickel. Just remember the idea is not to overwhelm the taste of the cheese – check out the Dairy Goodness site for more information on entertaining with cheese. It's also fun to pair cheese plates with pickles, roasted garlic, dark chocolate, nuts and dried fruit. What's your favorite way to enjoy cheese?
Parmesan Popcorn 
Popcorn isn't just for the movies–you can pop a modest portion and top it with unique ingredients to create fun flavours. I'm a big believer that popcorn is the most versatile food out there. Popcorn is a totally unprocessed whole grain that also contains fibre. You can enjoy it sweet or savoury. Nix the pre-packaged microwave, store-bought, and movie theater varieties which are usually laced with a ton of additives, fat and salt. Instead, air-pop a handful of kernels in a dab of fat such as butter, olive oil or even coconut oil. The Food Network has an easy microwave method if that's the route you'd like to take or you can pop it on the stovetop.
I had a guest who brought over a super-duper-awesome popcorn maker which made it really easy to prepare popcorn. It's not necessary to buy a fancy popcorn maker but if you're interested, they can be purchased for extremely affordable prices, usually less than $20.00. I packaged the popcorn into cute little sandwhich bags and topped the mixture with cayenne pepper and Bothwell Cheese Smoked Parmesan.
As far as toppings, here are a few that I personally enjoy, but the list could be endless:
Nutritional yeast
Cayenne pepper
Cinnamon + Vanilla extract
Garlic powder
Parmesan Cheese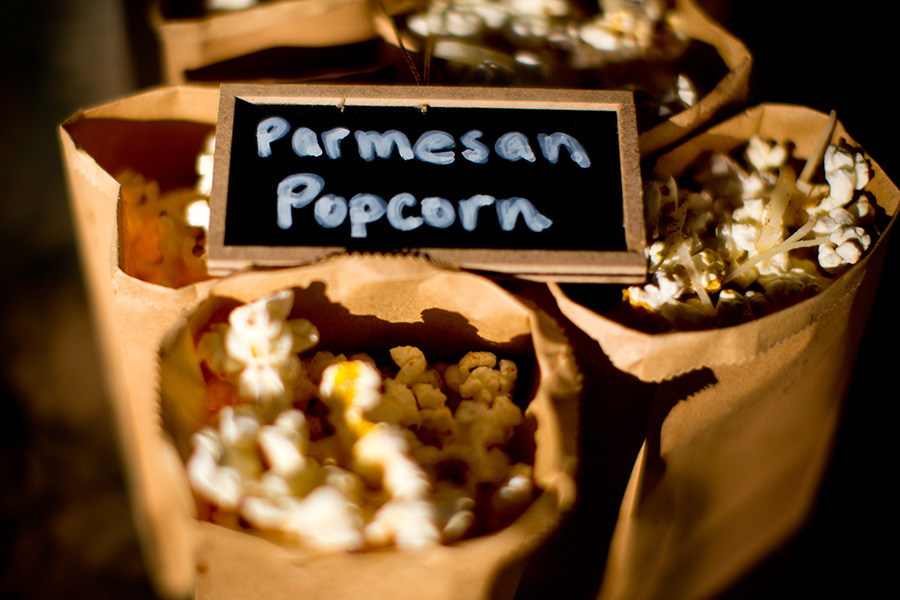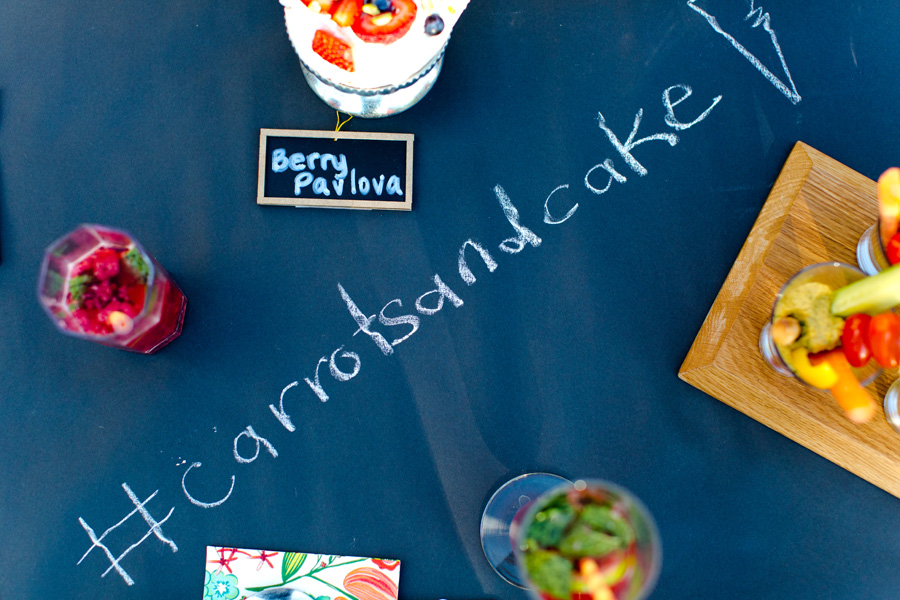 p.s. If you haven't already checked it out, this is a short snippet of what my #gni looked like. Enjoy!
                 – With Love, Carrots and Cake,