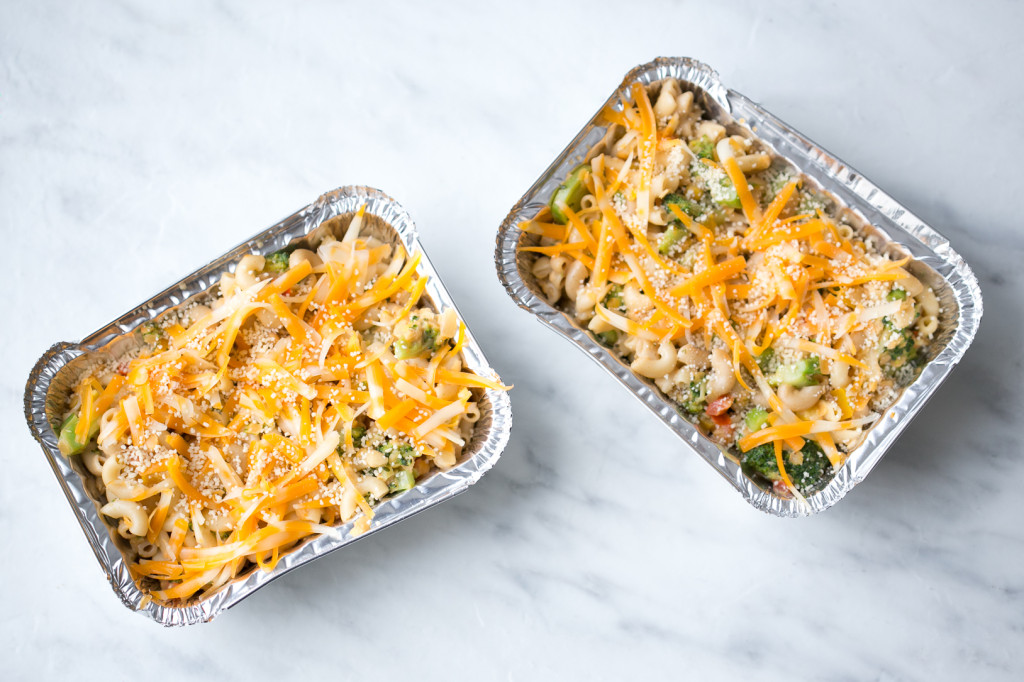 Don't get upset! I know what you're thinking "why did this Dietitian take my favorite comfort food and add veggies and then butcher it with lentils?"! I realize fully that mac and cheese is all things comforting and nostalgic for many of us. Having said that, most of use could do with a bit more veggies in our life and in honour of The International Year of the Pulse, it only made sense.
The truth is, I love a good mac and cheese. You know, the kind you get at restaurants with the crispy topping. Oh, and when it has bacon, even better. Unfortunately, on almost all occasions, these variations of mac and cheese left me feeling like I had just eaten a treat. So, I wanted to create a wholesome recipe that I could enjoy and feel good about eating throughout the week. You feel me?
I remember the first time I made this recipe. My husband scratched his head and said, "babe, there is something more gritty in the texture". I smiled and told him it was the lentils. He shrugged, grabbed a second serving and called it great. What a keeper. So yes, you should expect a slight change in the texture you're used to, but the taste shouldn't be all too different.
If you need to take baby steps. Maybe try the recipe with just onion and lentils. Or, just veggies. It's your body, you're the boss. 
I tripple-tried this recipe before deciding to have it photographed and placed on the blog. But, it fits. It truly does. Here's what I love about this version of mac n' cheese:
It uses 2% Evaporated Milk to give it the creaminess you want. It's made by removing water from fresh milk and then heating it. Heating the milk gives it the creamy, slightly cooked taste and darker colour. It's a source of protein, calcium and Vitamin D!
It includes approximately 3 cups of veggies which mean you could really add more, or less. One time I added cauliflower! Another time I opted to use mushrooms.
The lentils help to increase the protein and fibre content of the entire recipe, making it a one-pot-meal kinda deal.
You can spice it up as you wish. I keep it simple but you could also add some basil or parsley if you fancy.
Lastly, it's freezer friendly and great to pull out on those day's you might be extra crazy busy and don't want to compromise on your nutrition. Simply place it in the oven and bake until everything is heated through and your cheese is bubbly.
I drew inspiration for this recipe from The Lean Green Bean and the Eat Shrink and Be Merry gals. Check out their versions if you wish.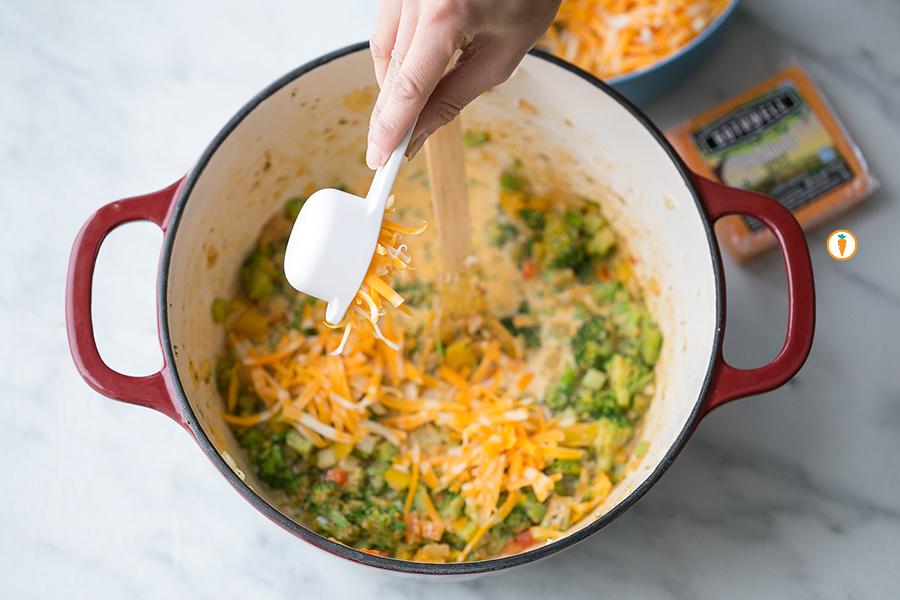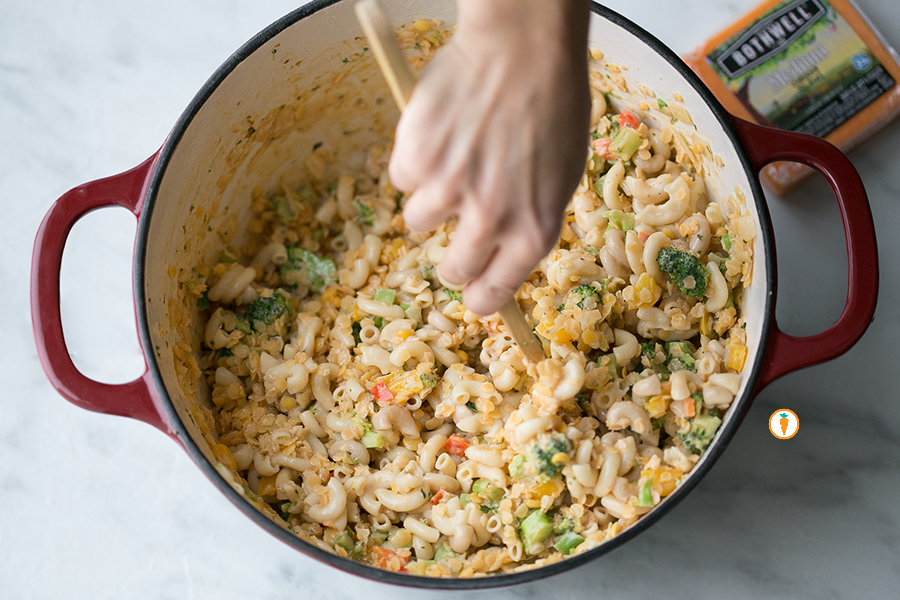 Okay, recipe taymeeee.

Mac and Cheese with Lentils
Ingredients
1 cup elbow pasta
¾ cup red lentils, uncooked
2 tbsp canola oil or butter
1 onion, diced
1 red pepper, diced
1 cup broccoli, chopped into small florets
1 cup spinach, thinly chopped
3 cloves garlic, minced
1 tsp paprika
½ tsp cayenne
1 tsp black pepper
2 tbsp all purpose flour
1 can (370mL) Evaporated Milk (I used 2% MF)
1 cup cheddar cheese
Instructions
Preheat oven to 350 degrees.
Cook elbow pasta according to package directions, until al dente. Drain and set aside.
Cook red lentils according to package directions. Once lentils are cooked through, set aside.
In a separate large pot, heat butter or canola oil. Add in onion and cook until translucent.
Once onion is cooked through, add in remaining vegetables, garlic and spices. Saute for 10 - 15 minutes until vegetables are softened. I prefer to add my spinach last as it requires very little heat.
Sprinkle vegetables with flour, ensuring the mixture is well coated.
Add evaporated milk and ¾ cup of cheese, leaving some cheese for the last step.
Add in cooked pasta and lentils to the vegetable mixture and combine thoroughly.
Place mixture in a 9 x 13 dish, or two 8 x 8 dishes. Top with remaining cheese.
Bake for 20 - 25 minutes until cheese is bubbly.

Food photography done by the talented Ceone Dyck. To learn more about Ceone click here or follow her on Facebook.
Don't forget to follow Carrots and Cake on Instagram to see tiny square snap shots of my life.
                 – With Love, Carrots and Cake,