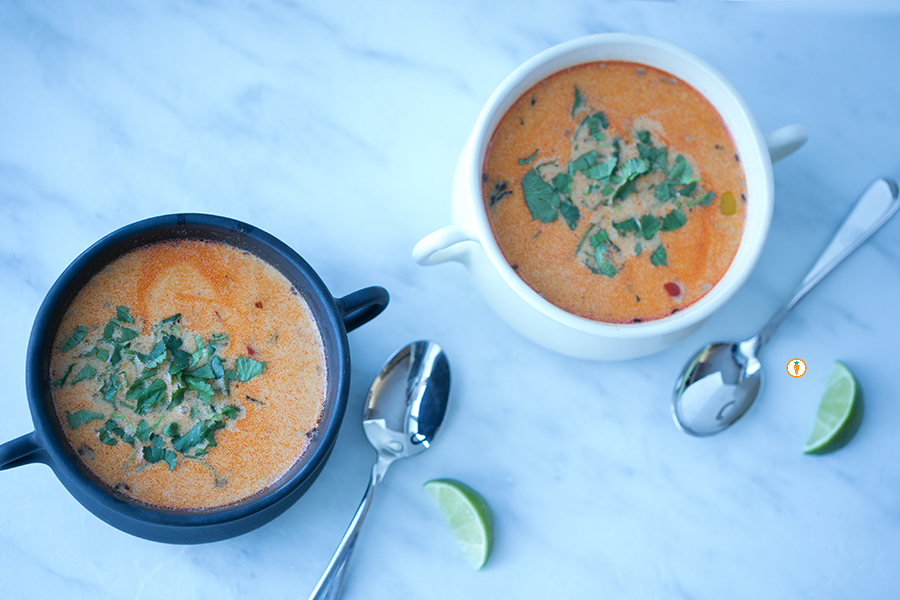 Remember a few posts ago I talked to you about living in Winterpeg, Manisnowba (Winnipeg, Manitoba). Well, the past two weeks have been cold. Like, hella cold. What's a girl to do? Make curry! Curries are enjoyed all over the world and although they may appear complicated, they don't have to be! Plus, during these winter months I find a bowl of curry just heats from the inside out.
I love many variations of curry but this winter I find myself cooking quite a bit of Thai inspired dishes (ahem, husband, please fly me to Bangkok). I love the richness of coconut milk, the flexibility in produce that I can use and the aroma it leaves in my home.
For this recipe my veggies included:
Sweet potato
Red Bell Pepper
Yellow Bell Pepper
As far as fat goes, I chose to use canola oil. As many of you might gather, it's one of my staple liquid fats around the house. But that doesn't mean you have to follow my suite. Other fat options include:
coconut oil
grapeseed oil
olive oil
avocado oil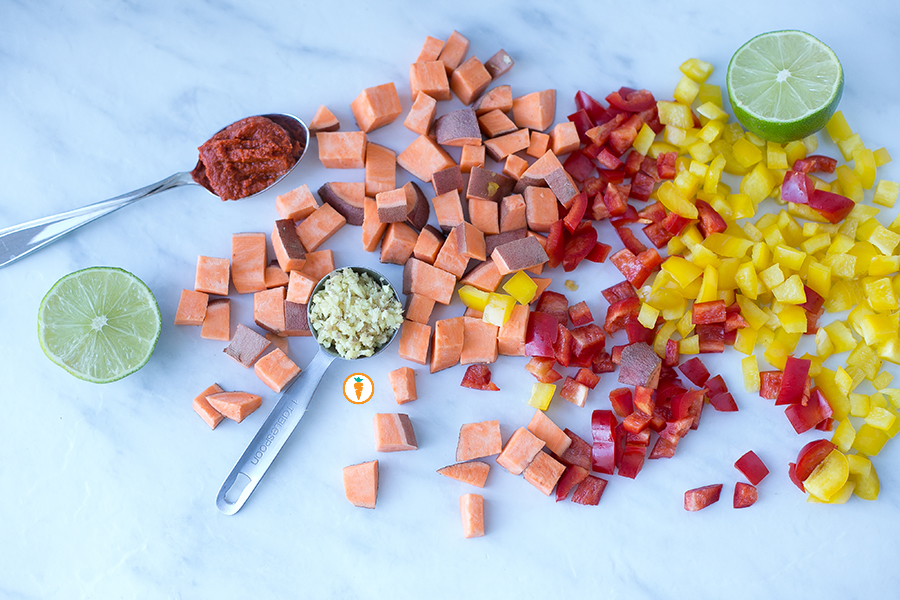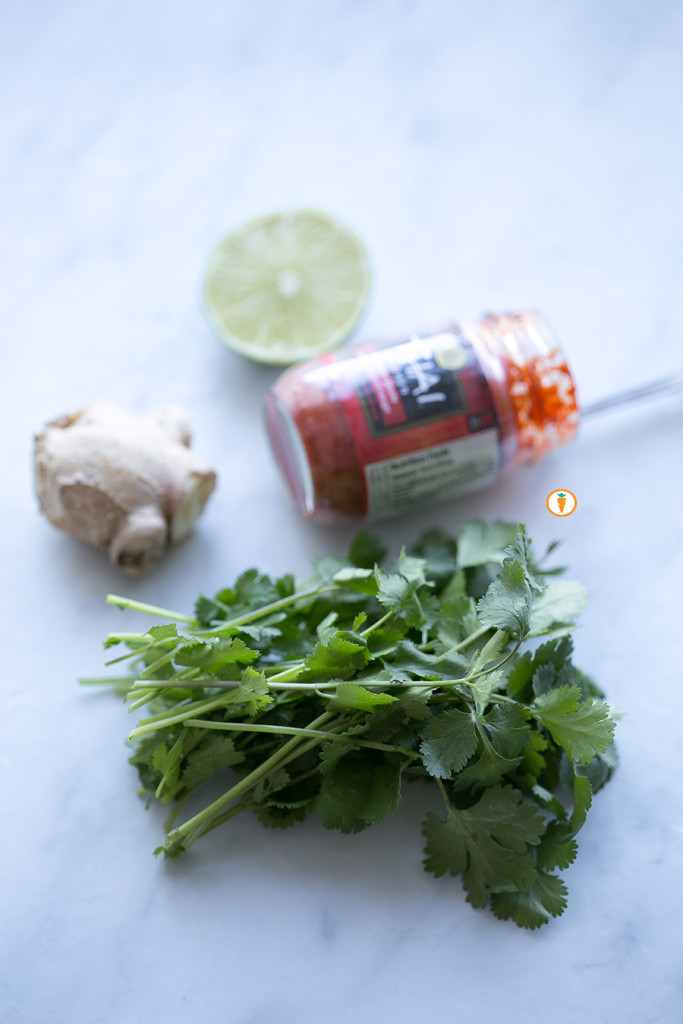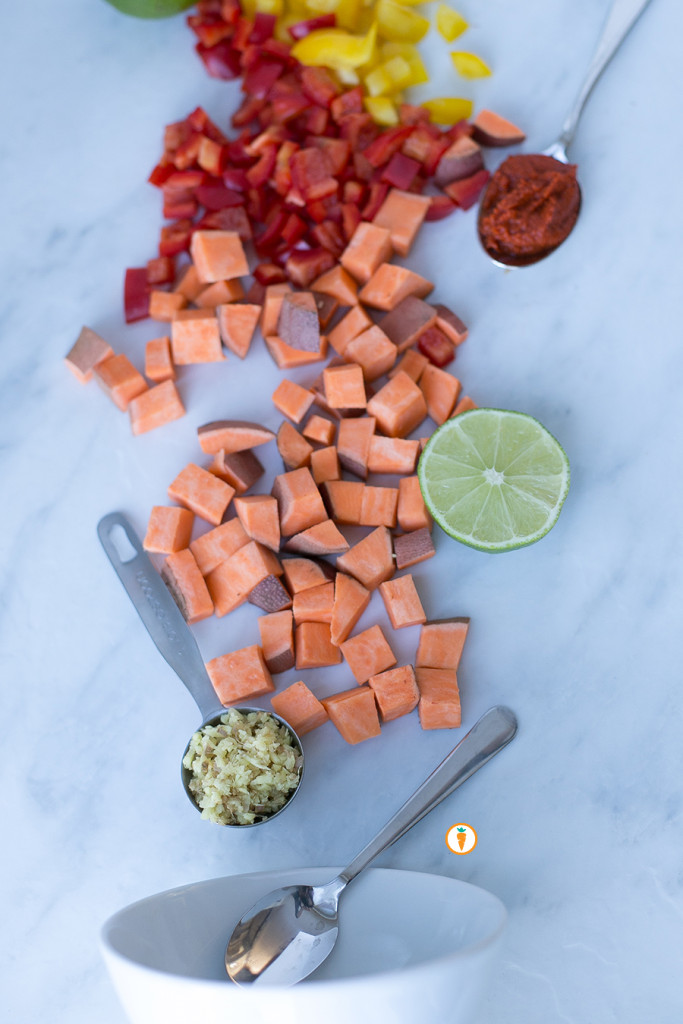 You can certainly try your hand at making your own curry paste – that's something I haven't ventured into just yet. Or, you can purchase a ready-made paste such this product by Thai Kitchen. Now, if you fancy other veggies or proteins, the options are endless:
Onion
Bamboo shoots
Snow peas
Mushrooms
2 chicken breasts, cubed
Edamame beans
etc.
Once you've tried this recipe. Try it again and get creative with all types of ingredients and spices.
Okay, okay. Rant over. Recipe below.

Red Thai Curry with Tofu
Ingredients
2 tbsp canola oil
1 tbsp ginger, minced
1 tbsp cilantro stalk, minced
2 tbsp Thai red curry paste
1 ½ cup cubed sweet potato (leave the skin on, fibre! This is about 300 grams)
½ red bell pepper, diced
½ yellow bell pepper, diced
800ml low sodium vegetable broth
Pinch of salt, black pepper and red chilli flakes (all optional)
1 can coconut milk (14oz or approx. 400ml)
1 cup tofu, cubed into 1" pieces (medium-firm or firm)
½ lime
Cilantro, to garnish
Instructions
In a medium sized pot heat canola oil, ginger, cilantro stalk and red curry paste. Heat over low-medium temperature just until the ginger and cilantro stalks begin to sizzle.
Add in cubed sweet potato, red bell pepper and yellow bell pepper. Give the mixture a whirl ensuring the paste has smothered all the veggies. Cook for 5 – 6 minutes on medium heat ensuring you're stirring the contents every minute or so.
Pour in vegetable broth. Add in your desired pinch salt, black pepper and red chilli flakes.
Once the vegetable broth has come to a boil, allow the sweet potato to be cooked through until they are soft. About 12 minutes.
Once potatoes have been cooked, turn the heat down to low-medium and pour in coconut milk. Allow the mixture to heat through.
Using a potato masher, mash some of the mixture to create a thick curry. Or if you prefer, feel free to blend a portion of the curry using an immersion blender or any other blender you may have.
Gently add in tofu cubes, juice of ½ lime and cilantro.
Serve.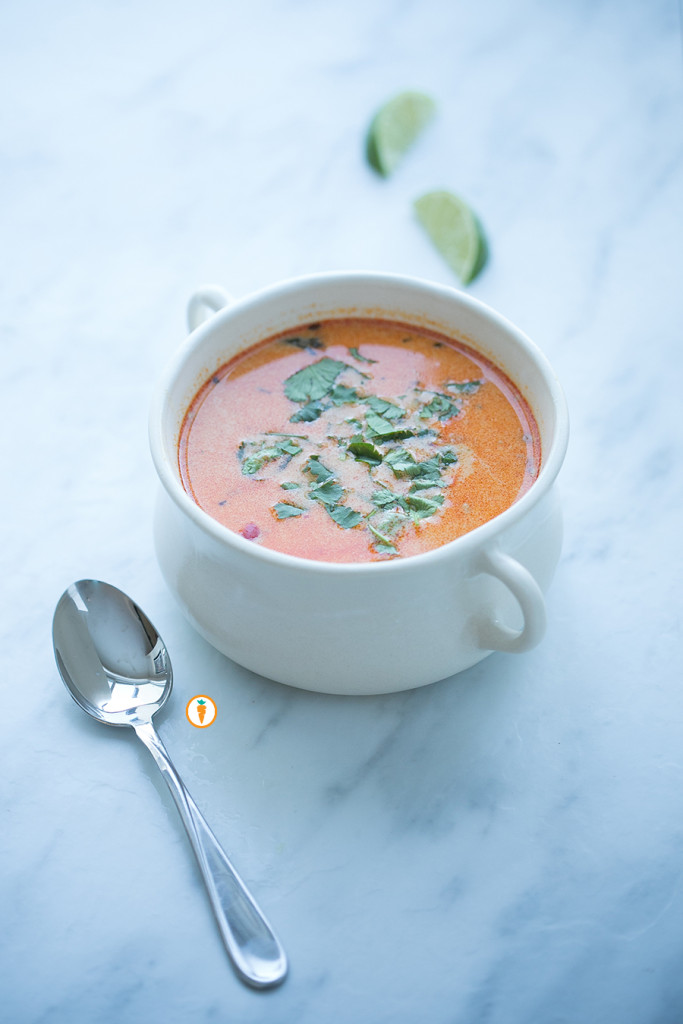 Food photography done by the talented Ceone Dyck. To learn more about Ceone click here or follow her on Facebook.
Don't forget to follow Carrots and Cake on Instagram to see tiny square snap shots of my life.
                 – With Love, Carrots and Cake,